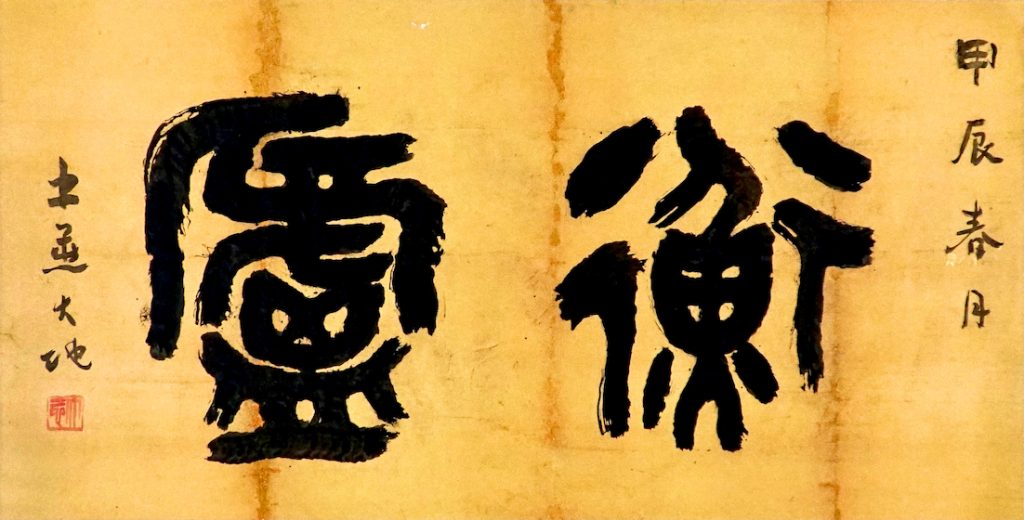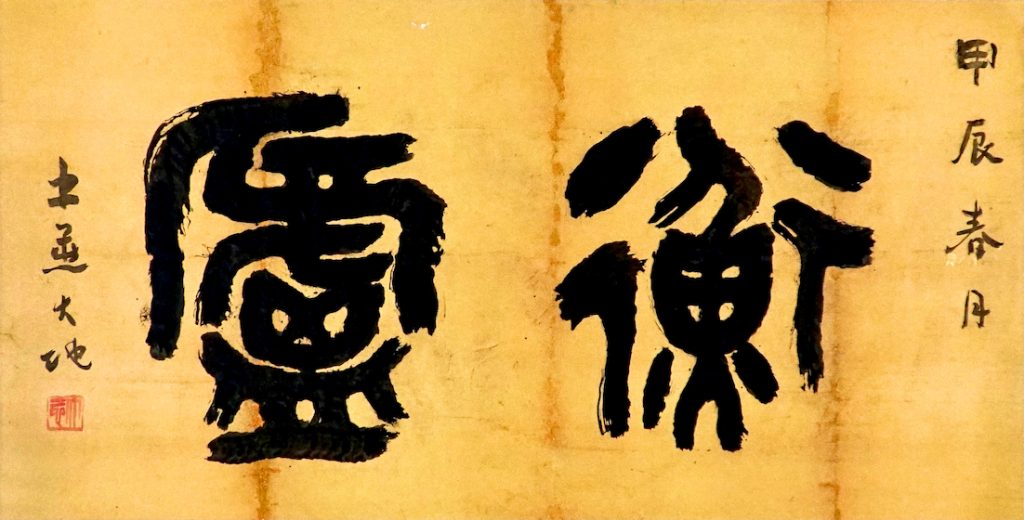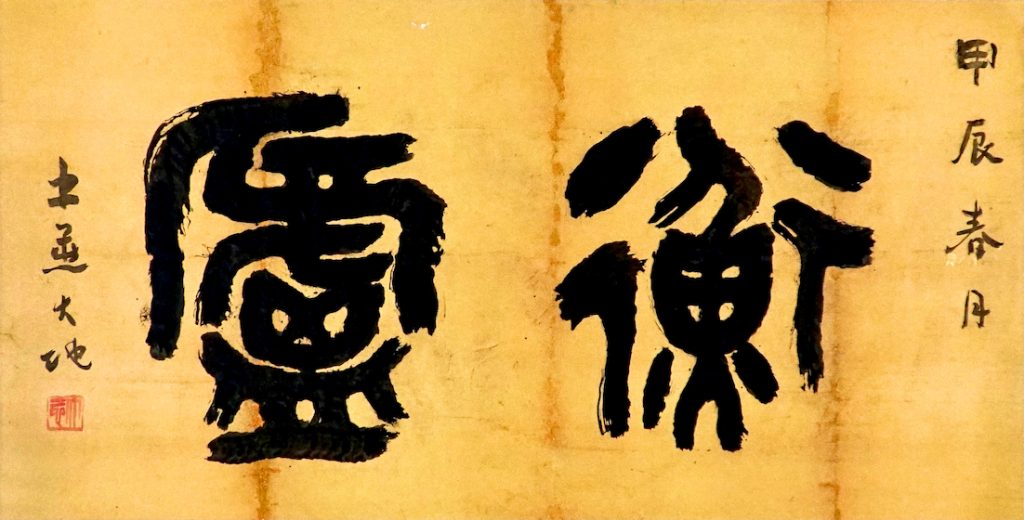 Cui Dadi, born in Beijing, China in 1903, moved to Nanyang and became the first-generation calligrapher in Malaysia and Singapore.
Cui Dadi held many calligraphy exhibitions in Europe and Southeast Asia in his early years, including a solo exhibition at the Singapore Chinese Chamber of Commerce in 1946, a solo exhibition in Kuala Lumpur in 1948, and a solo exhibition at the Dorothy Gallery in Paris in 1954. , and successively held calligraphy solo exhibitions at the University of London, Oxford University, and the London Education Association. Cui Dadi is proficient in Zhen, Cao, Li, and Zhuan, and has a deep knowledge of oracle bone script. He is a rare local full-time calligrapher of the Jinshi School. Inscriptions on the Monument to the People Who Died During the Japanese Occupation, the Clan Association, and the Academy.
Cui Dadi's calligraphy is known for being strong and vigorous, with a spirit and charm. Because he is proficient in oracle bone inscriptions, Zhongding inscriptions, and stone drum inscriptions, his calligraphy structure is varied and ancient. His works in his later years are even more interlaced. The beautiful structure of the calligraphy pushes the art of calligraphy to a new realm of charm, law, interest, and mood.