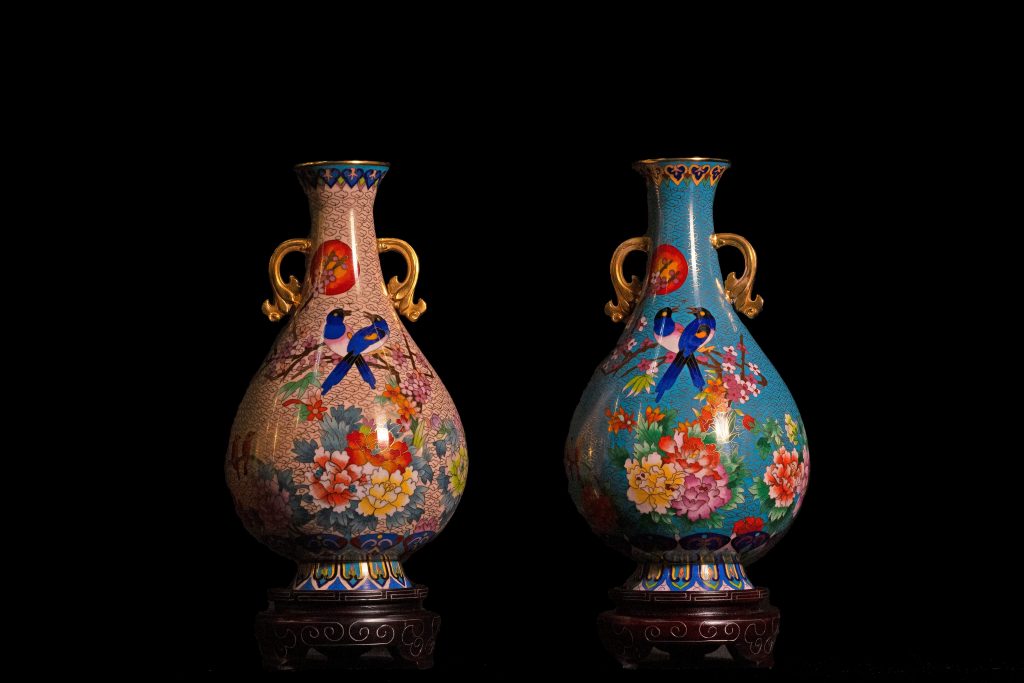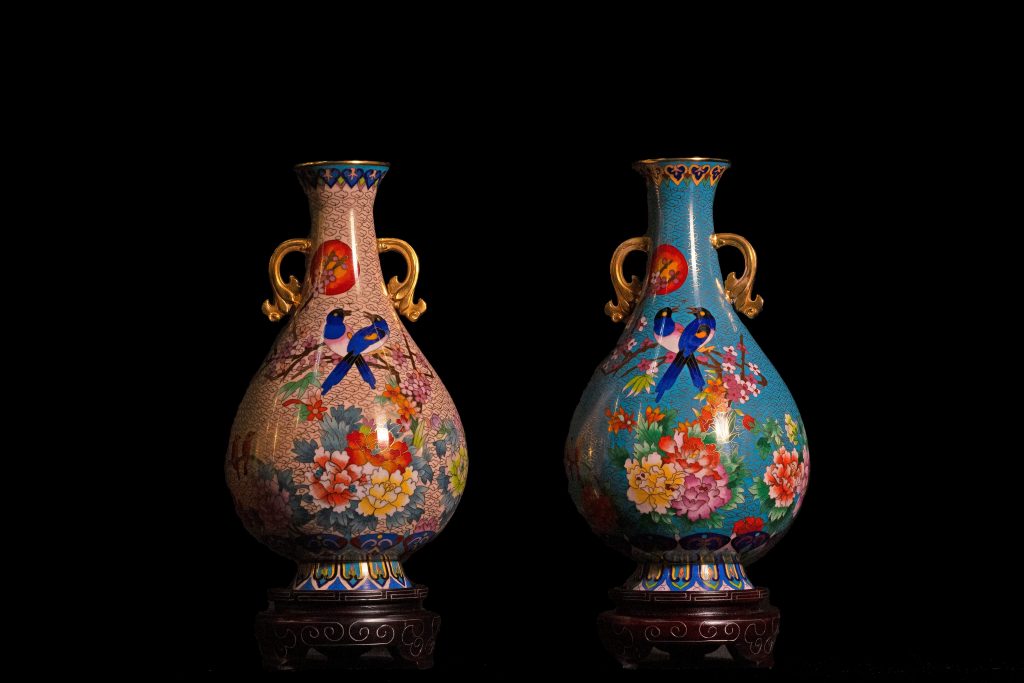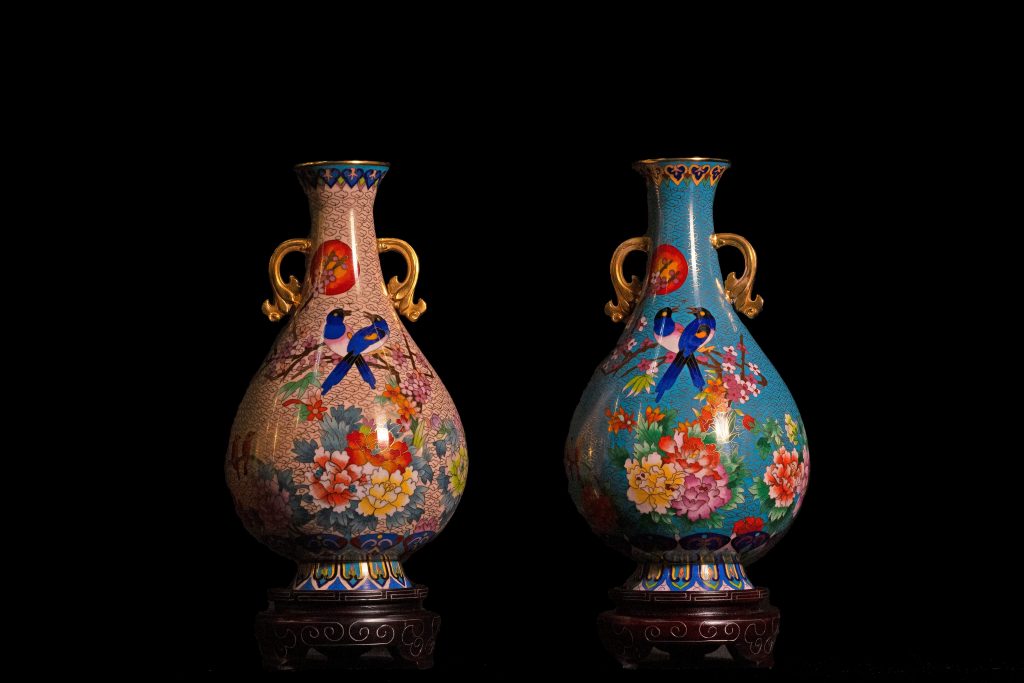 "Happy Eye Eyebrows" double-ear bottle | Cloisonne
"Happy Eye Eyebrows" double-ear bottle, two-color double -colored double -color, full of joy, is a gift from Master Huo Tiehui to celebrate the 70th birthday of the New China. Master Huo Tiehui was born in the Beijing Arts and Crafts Factory. He has been continuously excellent in the field of Cloisonne's creation over the years. As a result, he has become a noble and elegant artistic style. The recognition of the world has become the priceless treasure of influence. In addition, Huo Tiehui has been in the same as Yan Jingba's skills, such as hunting, jade carving, and filament inlaid, and incorporate these outstanding art into Cloisonne creation, making his works more deeper and exquisite.            
Cloisonne's "Happy Eyebrow" is made for the country. It deliberately uses the classic and elegant jade pot spring shape to reproduce the royal charm of the enamel color bottle bottle during the Qianlong period. There are two pairs of pink and blue bottle bottle. Its shape is full and beautiful. It is beautiful and beautiful. The bottle body is used as a brocade ground. The top of the top and the bottom of the ring foot design Ruyi Lotus pattern, which symbolizes the auspiciousness of everything. The bottle's neck is decorated with copper-shaped ears on the left and right, and the two magpies in the middle of the two magpies are on the picture of the red sun. The abdomen of the bottle blooms and the peony is in full bloom. The birds in the flowers are paired and free. It means that the spring is full of jade pots and the world's children are rich and happy. The decoration design of the two-ear bottle of "Happy Eyebrow" in Cloisonne is ingenious. The combination of various auspicious patterns to wish the Chinese prosperity and prosperity and have the future of infinite light, and it is worthy of a precious cultural treasure.