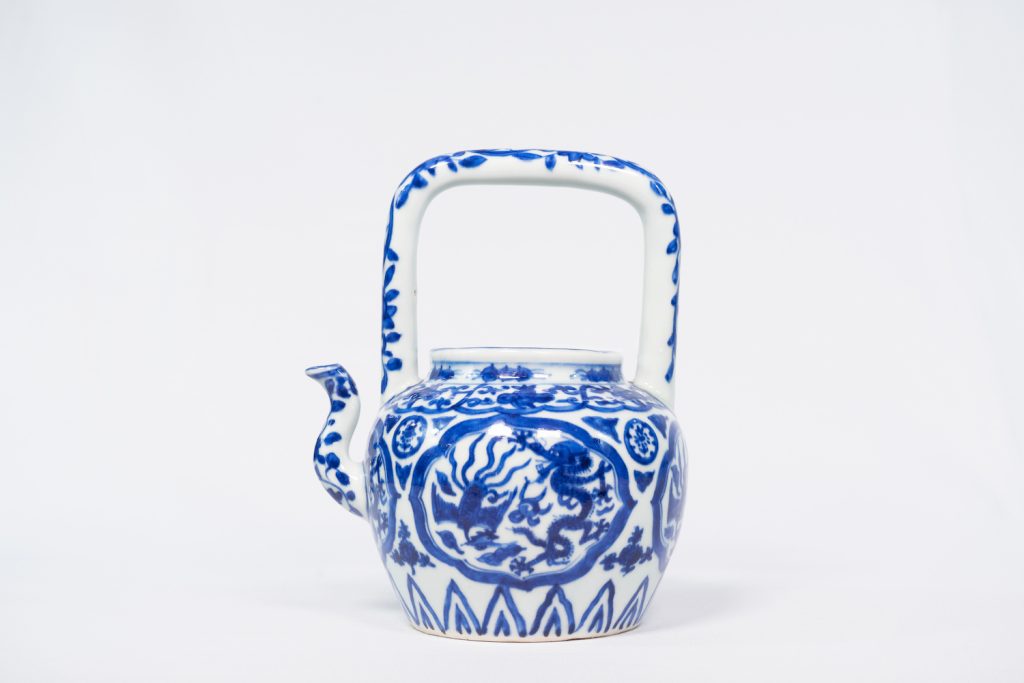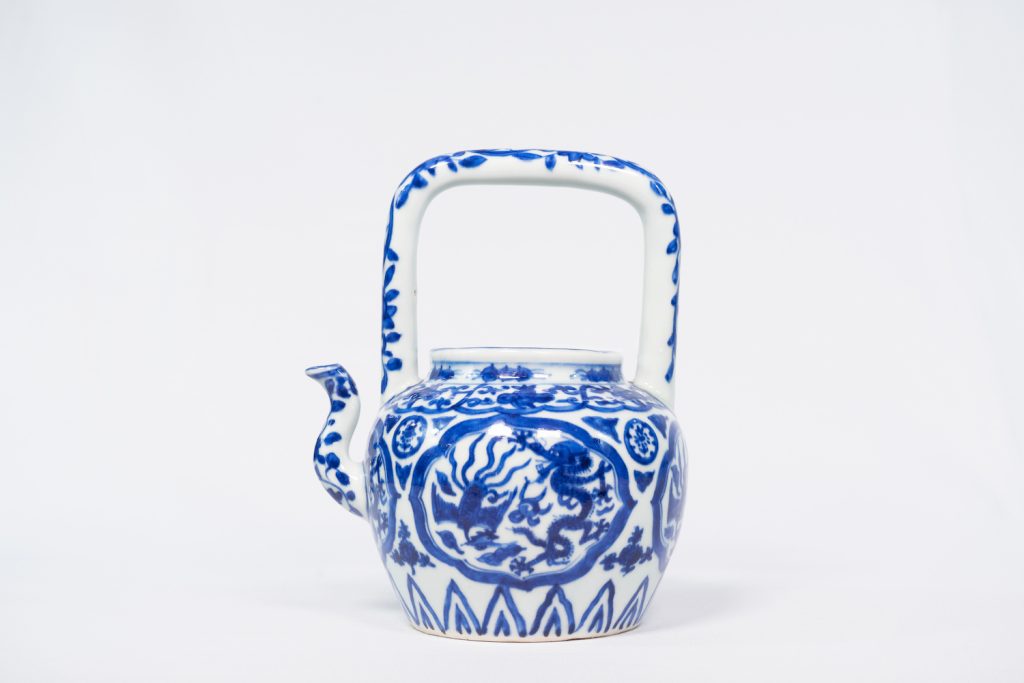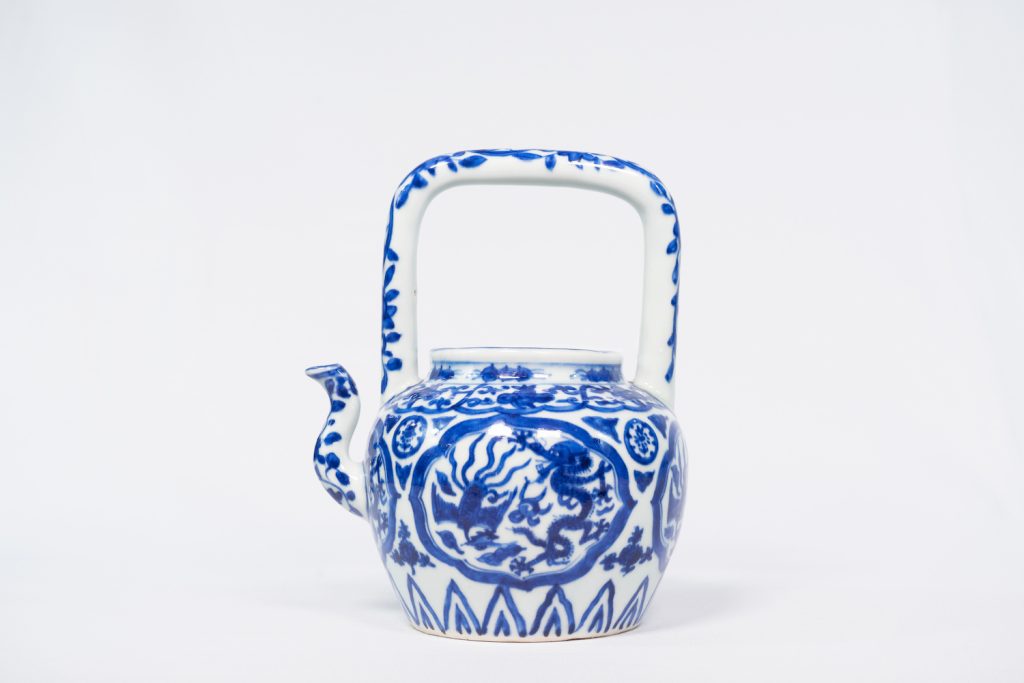 BLUE AND WHITE BLOOMING DRAGON AND PHOENIX PATTERN POT WITH BEAM "DA MING WANLI YEAR SYSTEM"
This pot has the rough and deep style of Wanli official kiln blue and white, with a short neck, a large shoulder, a bulging belly, a meandering flow, and a raised handle. The whole pot is themed with dragon and phoenix patterns, which are consecrated on all sides of the abdomen. The pattern gaps, shoulders, necks, meanders, and beams are full of Ganoderma lucidum patterns. The quality of the body of the Liang-lifting pot is white, firm, and thin, and the circle foot is wrapped with a lotus petal pattern.
The bottom of this product is written in blue and white with the six-character double-line regular script inscription "Da Ming Wanli Year System". Now in Sotheby's New York, Bogu: Treasures of Asian Art, sold on 24 March 2021, lot 531. The lifting beam is slightly inclined, one end has been broken and repaired by bonding, and the other end has a fine punch line. In addition, the overall surface of this product has a few kiln-burning flaws and normal wear and tear, which are traces of time left over time.