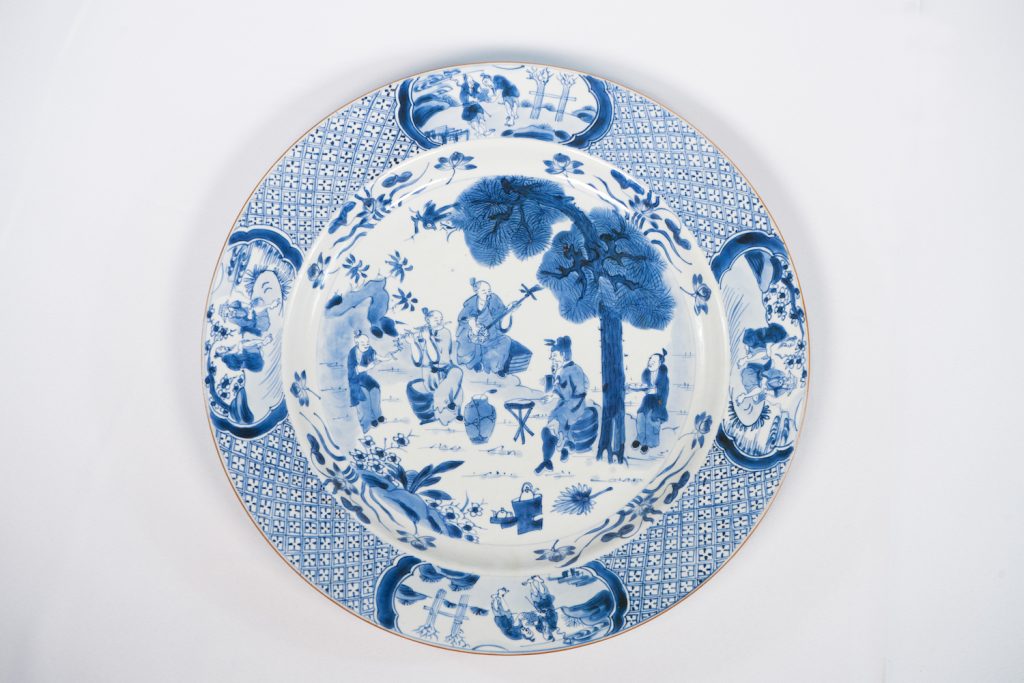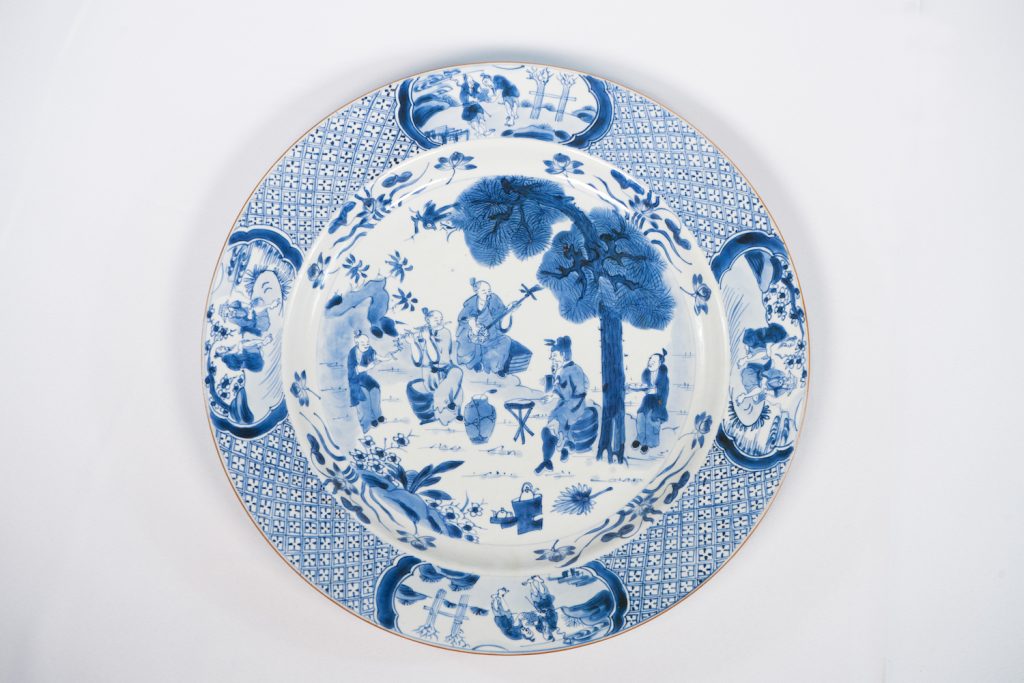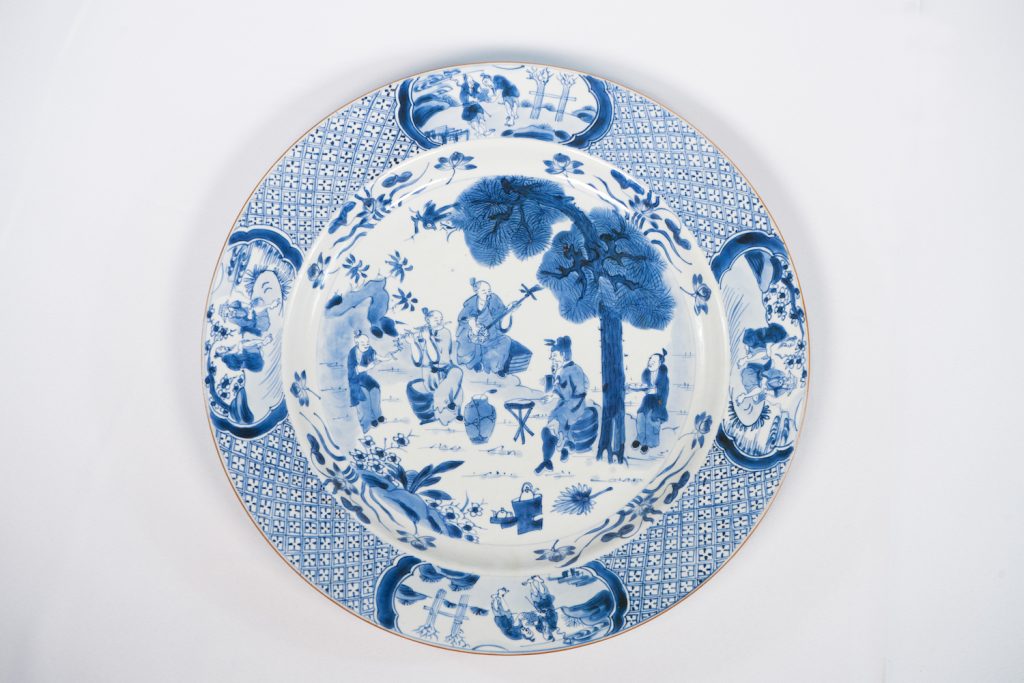 BLUE AND WHITE GROUP OF VIRTUOUS AND ELEGANT COLLECTION MAP
This plate is sophisticated and dignified, with a grand temperament. The mouth is rounded, the belly is rounded, the feet are circled, and the round bottom is everted along the side to the edge. It can be seen that the layers are distinct and vivid. The plate is drawn in blue and white, and the strokes are in appropriate depths. The "Playing Music" depicted in the center can be described as a collection of virtuous and elegant people in vibrance. The three bachelors went out to the countryside and gathered together to play the flute, the qin, and the drums. It was a great joy. The two boys served from the side, and the scene was full of joy when the flowers were in full bloom. The side of the large plate depicts the lotus pattern in four directions, and the wide mouth is opened in all directions, depicting the "Fish Happy Picture", and the intervals are decorated with brocade patterns, making the composition clear, complex and orderly, with a fresh and bright sense of transparency. In addition, there are two opposite fruity flowers on the back of the large plate, depicts elegance.
This is now offered in Sotheby's New York, Bogu: Treasures of Asian Art, sold on 24 March 2021, lot 530. There is a punch line about 2 cm long on the edge of the mouth, and it is slightly deformed. The rest of the whole has slight traces of use and normal kiln burning flaws.