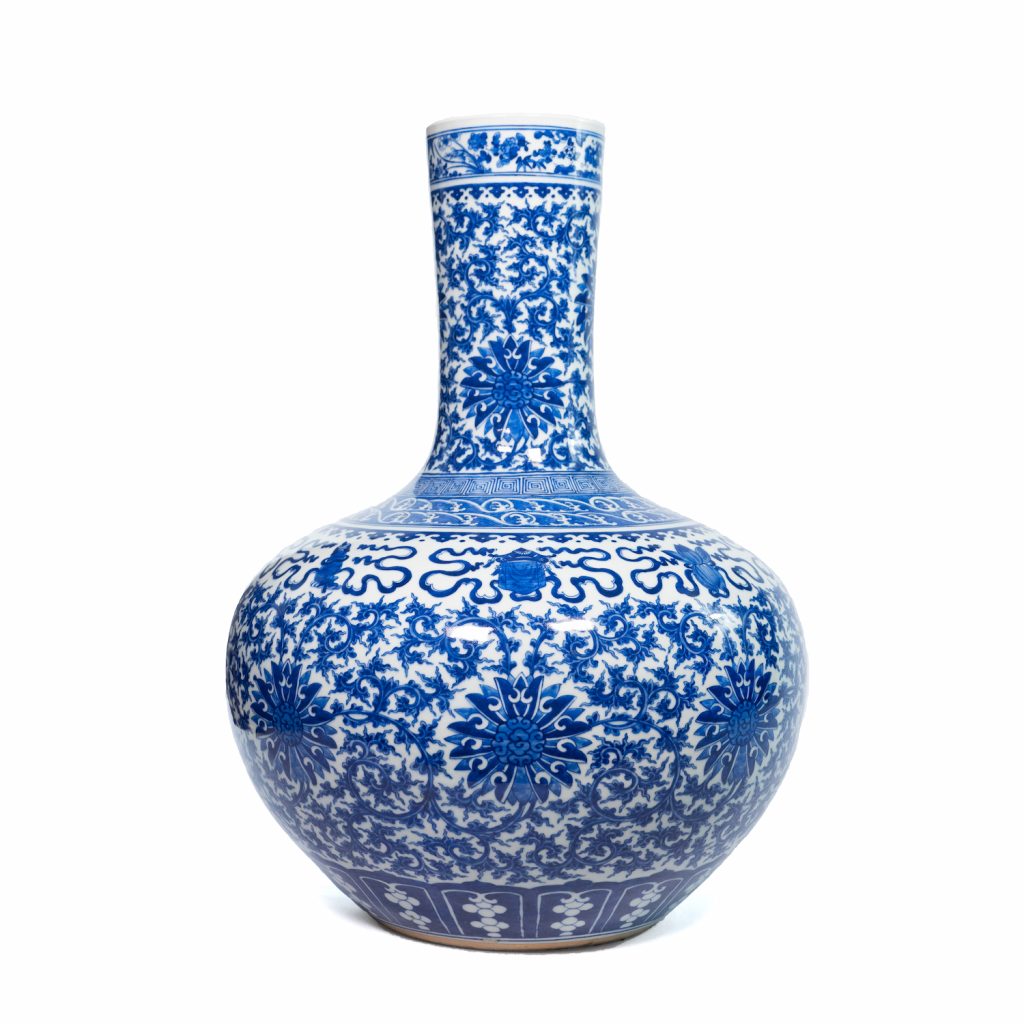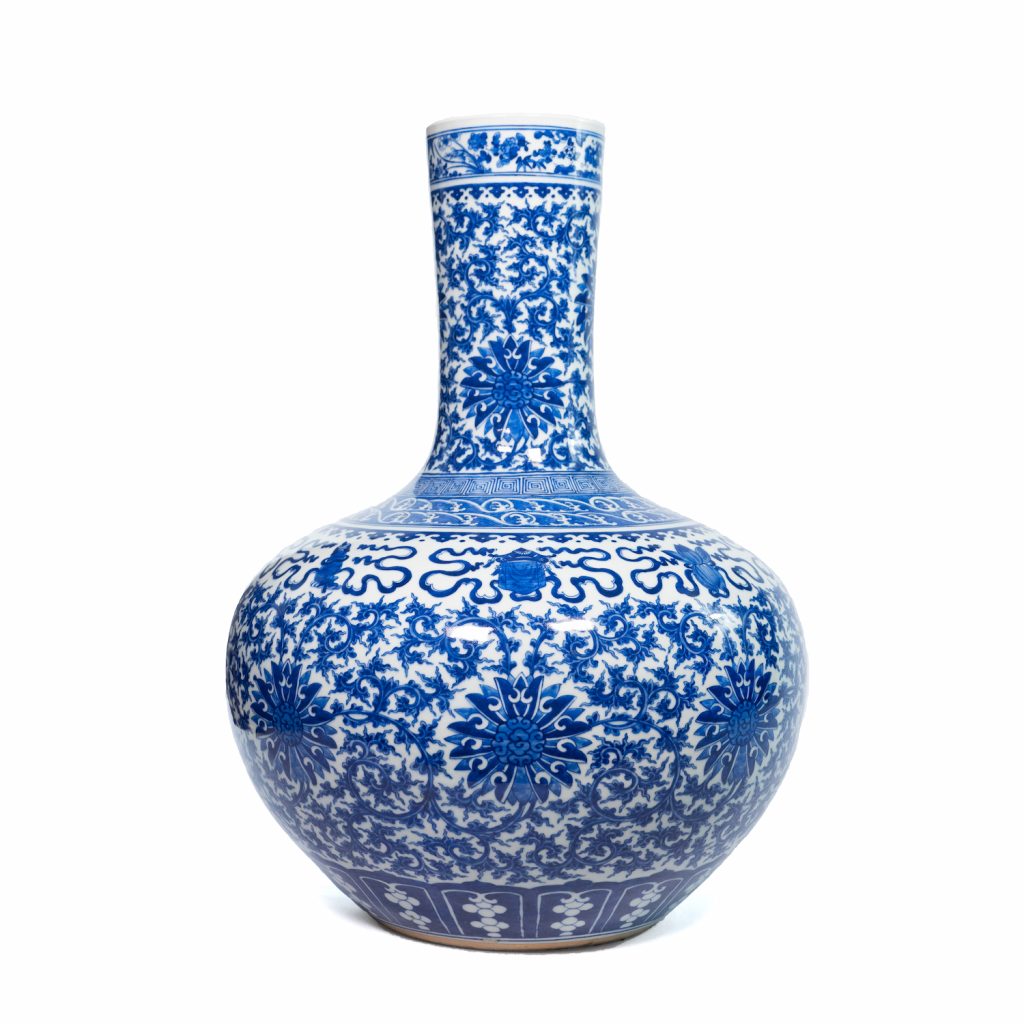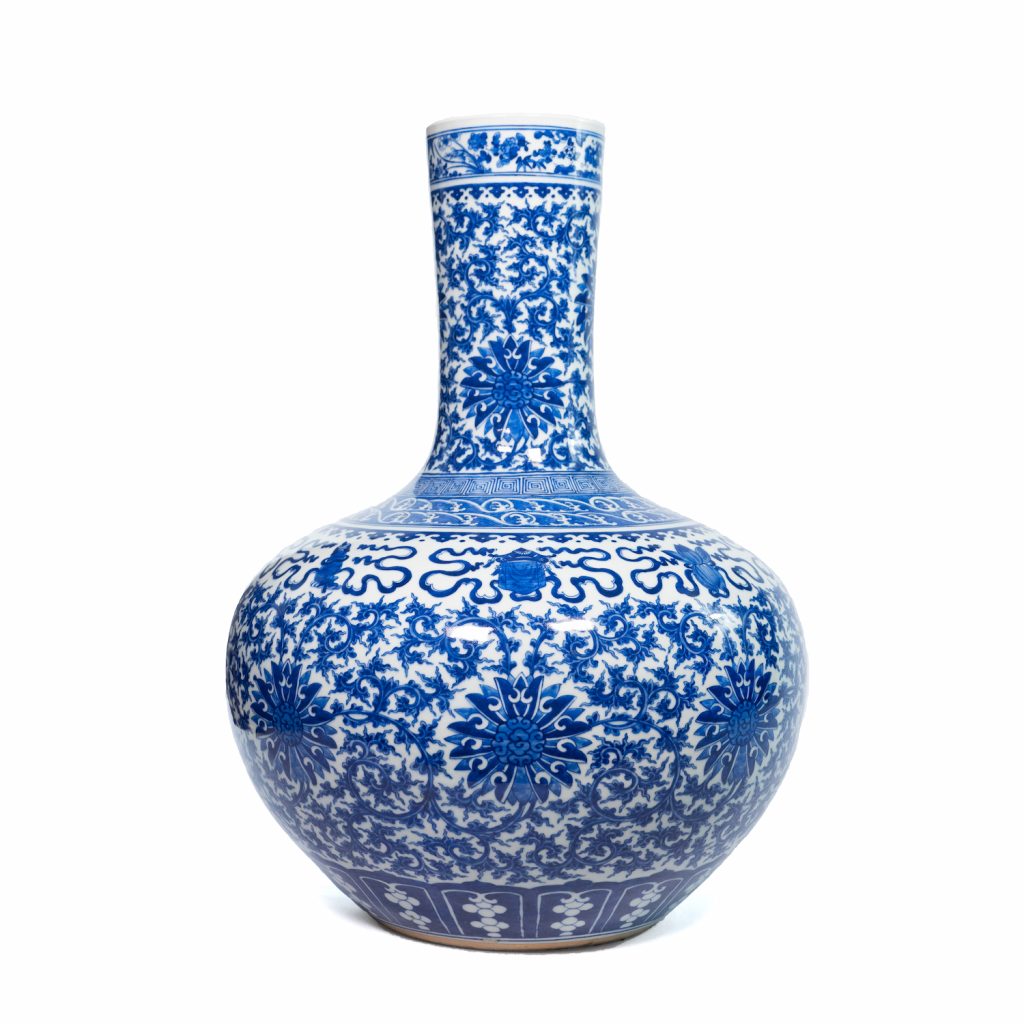 Blue and White Stanpot Lotus Eight Auspicious Pattern Sky Bottle
The celestial bottle was created in the Ming Dynasty. Because of its huge abdomen and looks like a celestial, therefore its named. This bottle is tall, and the round abdomen seems to have a sense of grace. The bottle is a long neck, slope shoulder, spherical abdomen, shallow circle foot, white glaze in porcelain, decorated with blue and white. Eight levels can be seen from top to bottom, but its layout is fine, and harmonious. A circle of mouth is the four seasons, and the neck is decorated with Ruyi patterns with a circle of lotus pattern. A circle of leafy lotus, with pure white Buddhist eight treasure patterns, is bright and auspicious. In the end, the bottom of the bottle bottom is painted, which echoes the theme, and also shows the "green lotus dot eight treasure patterns" as an important symbol of the Qing Dynasty that is close to Buddhism.
The celestial bottle, also known as the Qianqiu bottle, symbolizes the Qianqiu Taiping. It is a precious furnishing device of the ancient court. This product is online in Sotheby's "Bogu: Asian Art Treasure" in New York. It was taken on March 24, 2021, No. 522. It has a slightly tilted shoulder on one side, and then a small damage on the glaze above the foot, the remaining products are perfect.