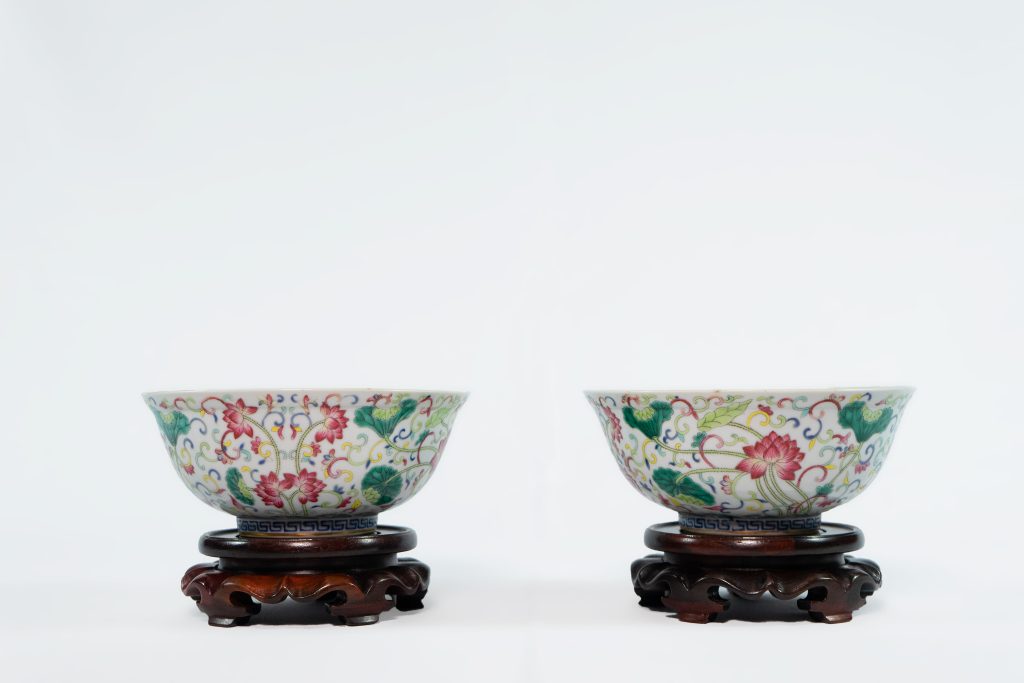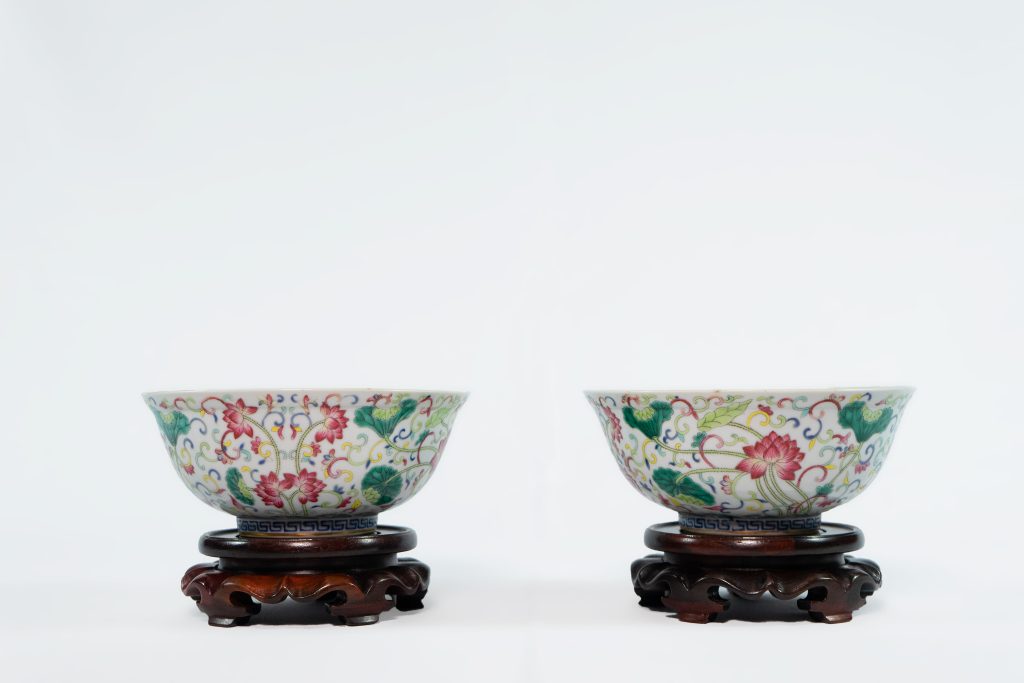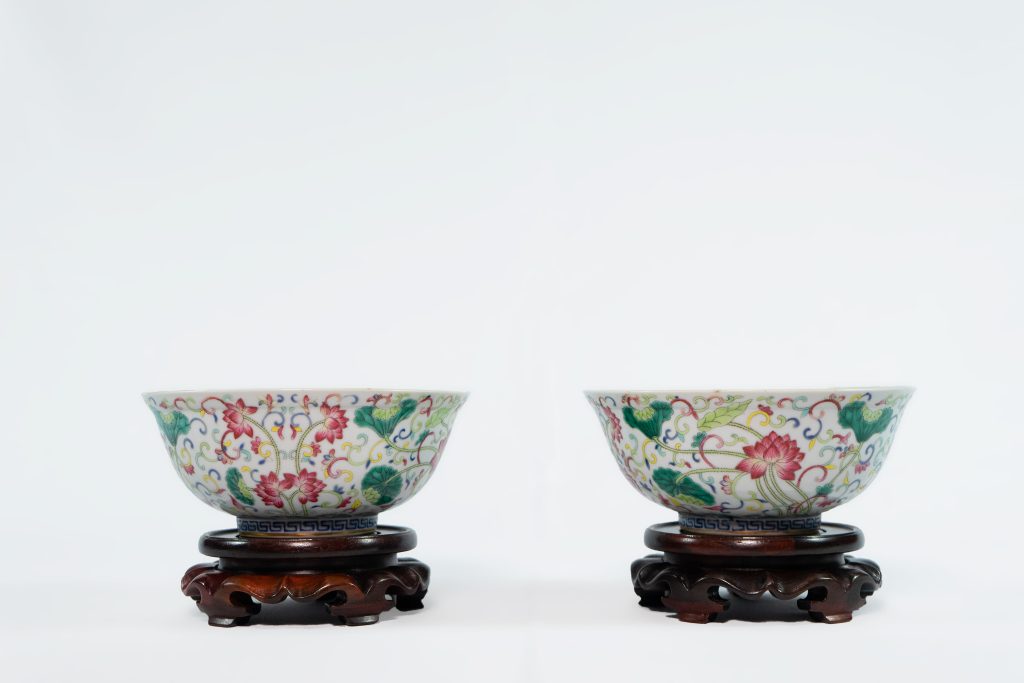 FOUR-ARMED AVALOKITESVARA MAMMOTH TOOTH SCULPTURE
This bowl is an official kiln ware produced in the Guangxu year of the Qing Dynasty. Its body is light and thin, the quality of the body is fine, the exterior is pastel and refined while the interior is bright and clean, and the whole device is poised, gentle and elegant. The outer wall of the bowl is pastel with water hibiscus, and the lotus swaying in the air is graceful with the gods, and the lotus leaves set off. The circle of the bowl has a sea wave pattern, and the six-character double-line regular script "Made in the Guangxu Year of the Qing Dynasty" is written in blue and white in the circle. The inner wall of the bowl is painted with blue and white lotus patterns. A lotus flower blooms in the center of the four-way lotus leaf, blooming a kind of elegant and calm blue and white.
This is an old family collection in Hong Kong, sold at Christie's Hong Kong, 2 October 1991, lot 1022, and now sold at Sotheby's Hong Kong, 26/27 May 2021, lot 360. The lip of the left bowl has a small part that has been slightly polished, perhaps to hide the burrs, and the pastel is slightly worn. The right bowl has a small impact mark (about 1.7cm) on the rim, and a pair of wooden bases are slightly wider than the ring feet of the bowl.