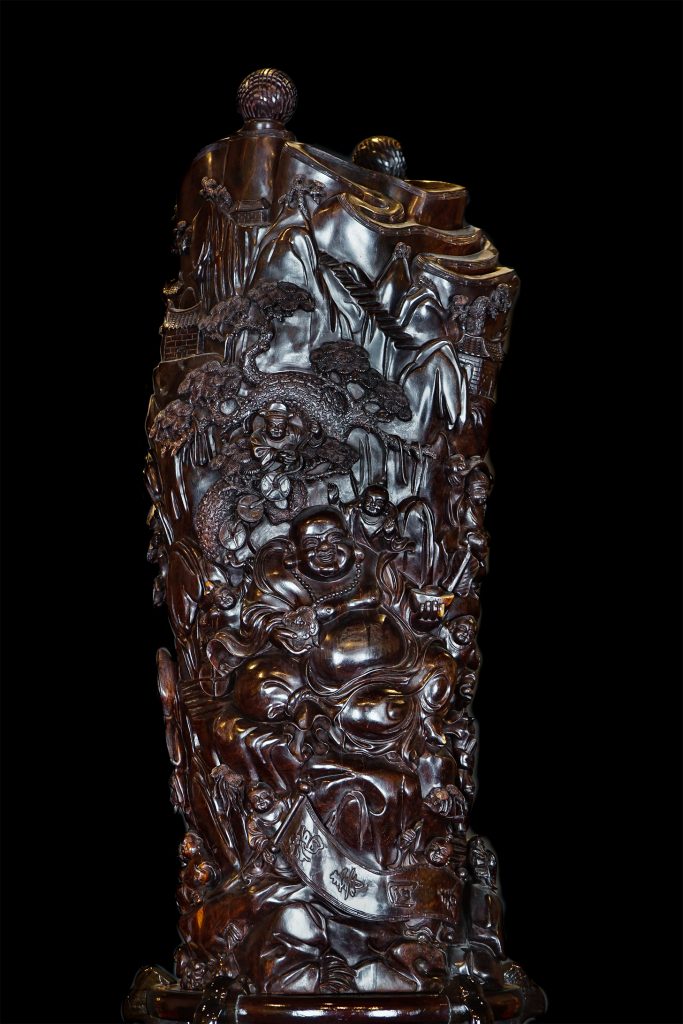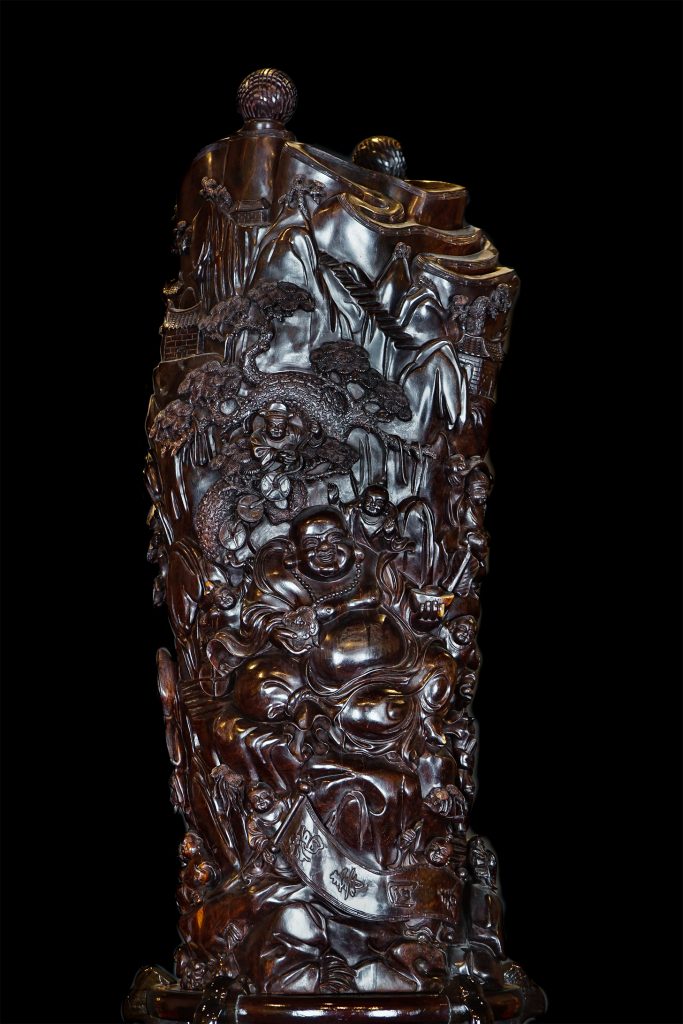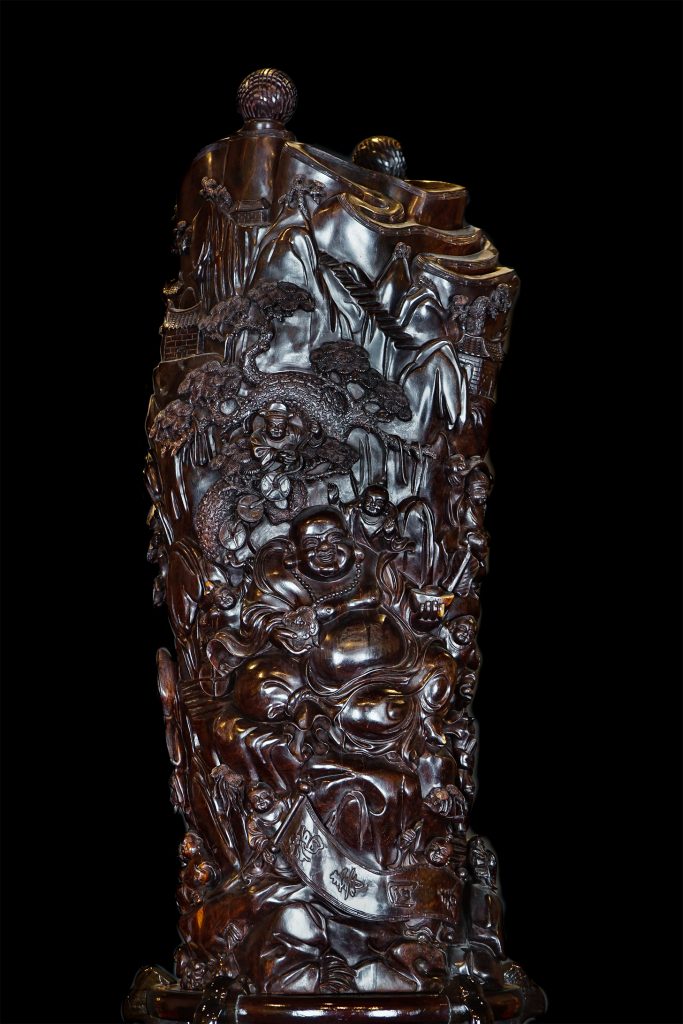 Fushou Tongchun | Red Sandalwood
Feng Shui treasure land, happiness, and longevity with spring. Maitreya Buddha is tolerant and generous, surrounded by a group of lively children, everyone accompanies each other, gathers together to play, and the scene is lively and warm. Children represent innocence and kindness, while Maitreya Buddha represents joy and compassion, wishing us to return to the most simple state of mind and experience the small beauty in life. Maitreya Buddha is holding ingots and golden locks, and children are gathered beside them. Some of them open the scrolls of "Fu, Longevity, and Harmony in Spring", and some play with Ruyi, copper coins, and palm fans. Everyone's faces are full of smiles, which means that everyone is happy and blessed. Lu came from all directions.
Maitreya Buddha blesses us with safety and health, especially taking care of innocent children, bless the children to grow up happily and become great young people. Above the green mountains and green waters, Maitreya Buddha and the children are immersed in laughter and laughter. There are pine trees everywhere, fragrant grasses are everywhere, and the towers are built on the mountains and by the water. Backers, family members are prosperous, wealthy and prosperous, happiness and longevity are shared, and life will always be as beautiful and wonderful as spring.