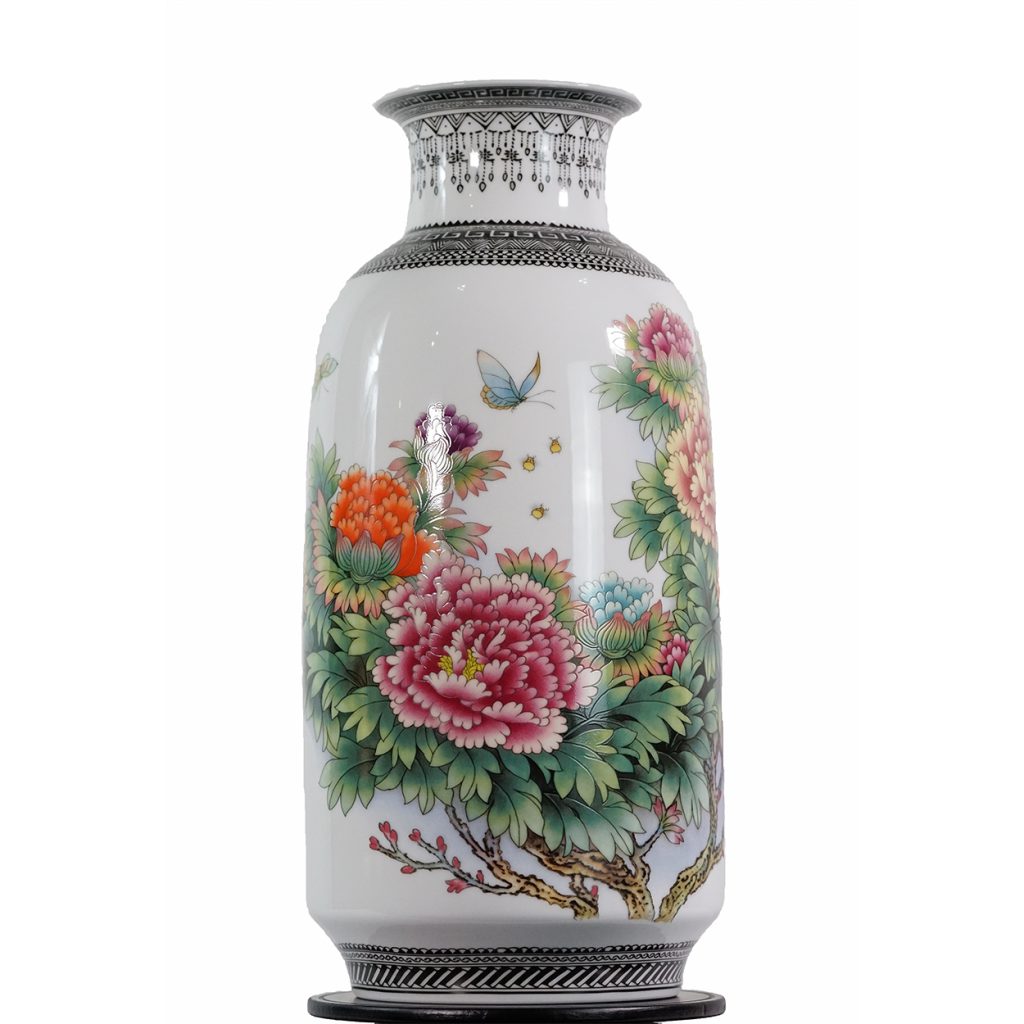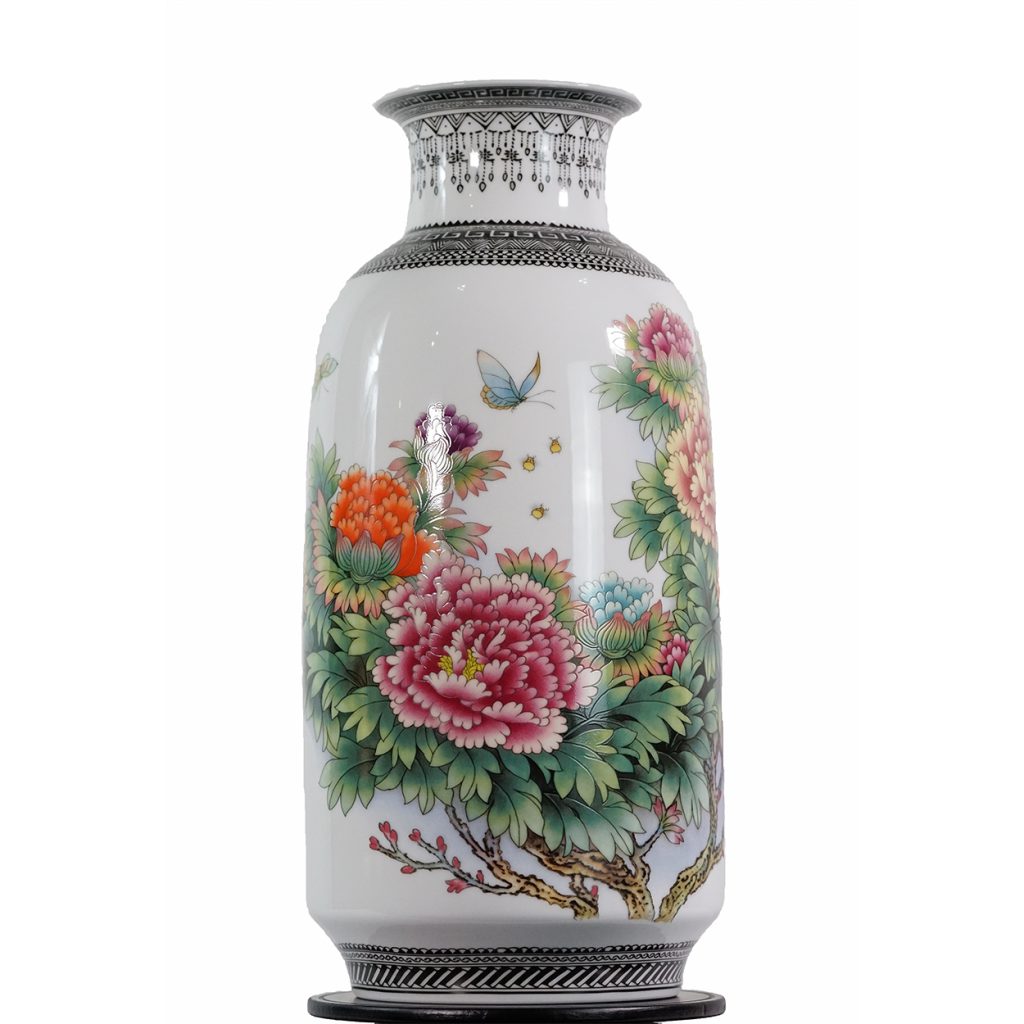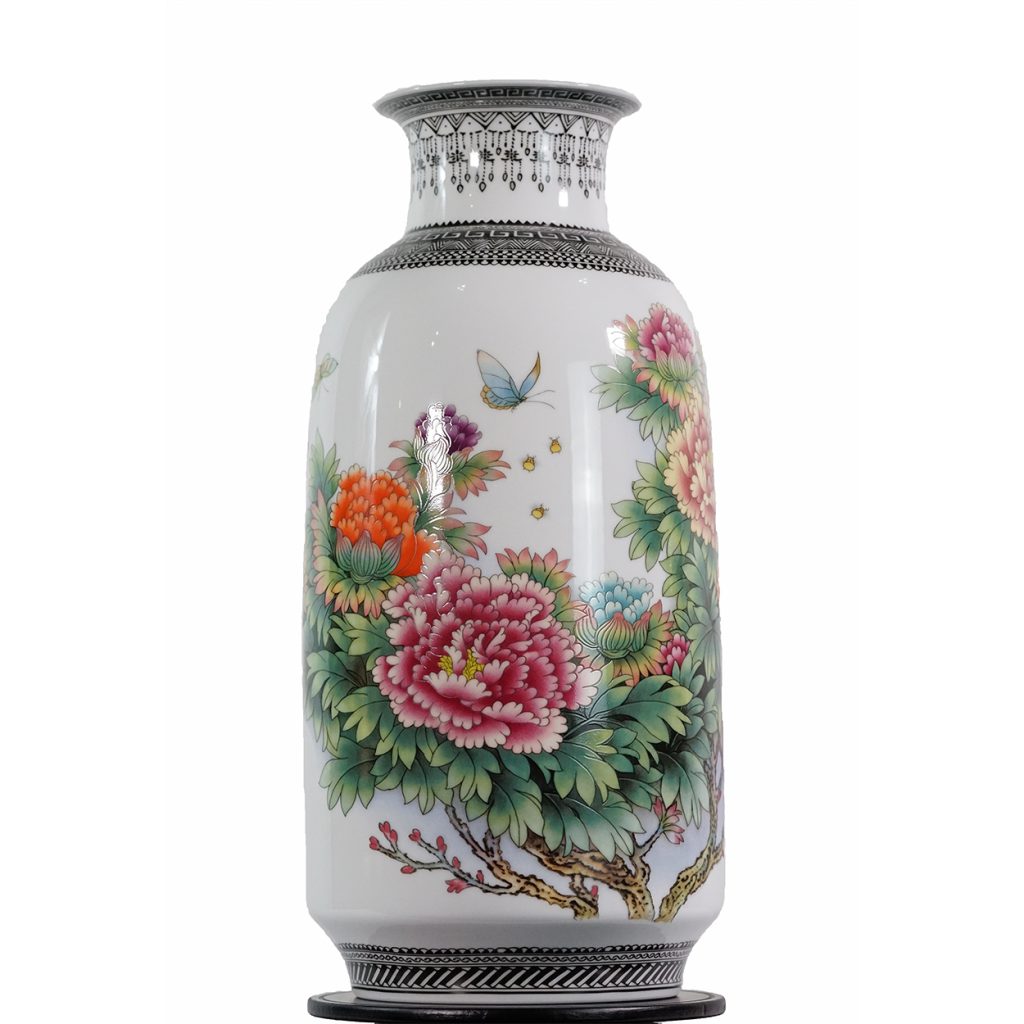 Heavenly color and fragrance | Pink Porcelain
Guose Tianxiang, an exclusive nickname for peony flowers, is also a metaphor for the most beautiful woman in the country, who looks like a fairy. When Liu Yuxi, a poet of the Tang Dynasty, was watching peony in Luoyang, the capital city, he couldn't help but write a poem for her: "Only the peony is the true color of the country, and when the flowers bloom, they move the capital." Every time the peony blooms, countless people rush into Luoyang City, which has shocked the entire imperial capital, just to see the peony.
"National Color and Heavenly Fragrance" pastel porcelain is the work of Master Zhang Songmao. Several blooming peonies are painted on the pure white and elegant porcelain body. The picture is meticulously painted, the shape is unique, the temperament is generous and graceful, and the peony flower is vividly reflected. Magnificent, noble, and excellent style. I would like to contaminate the atmosphere of the prosperous Tang Dynasty with the colors of the country and the city. I wish you prosperity, prosperity, and auspiciousness.