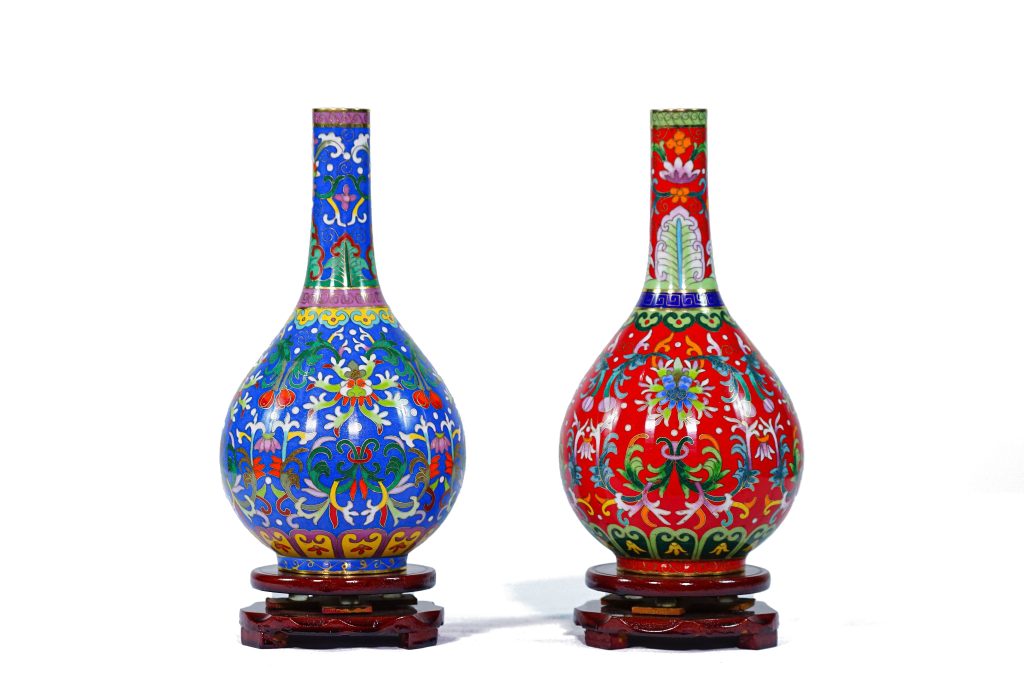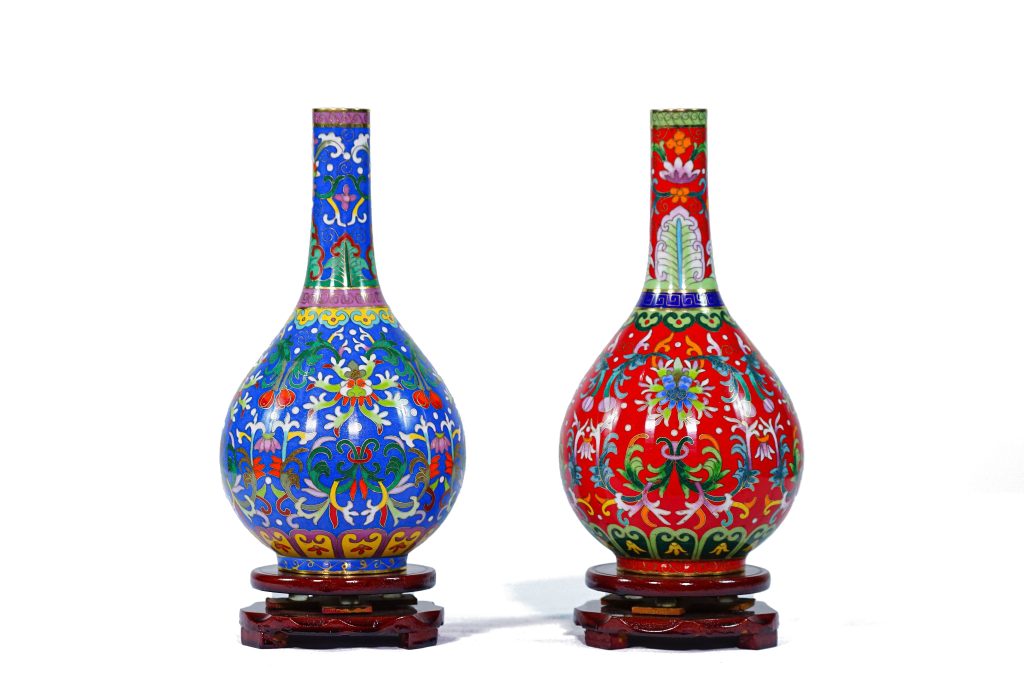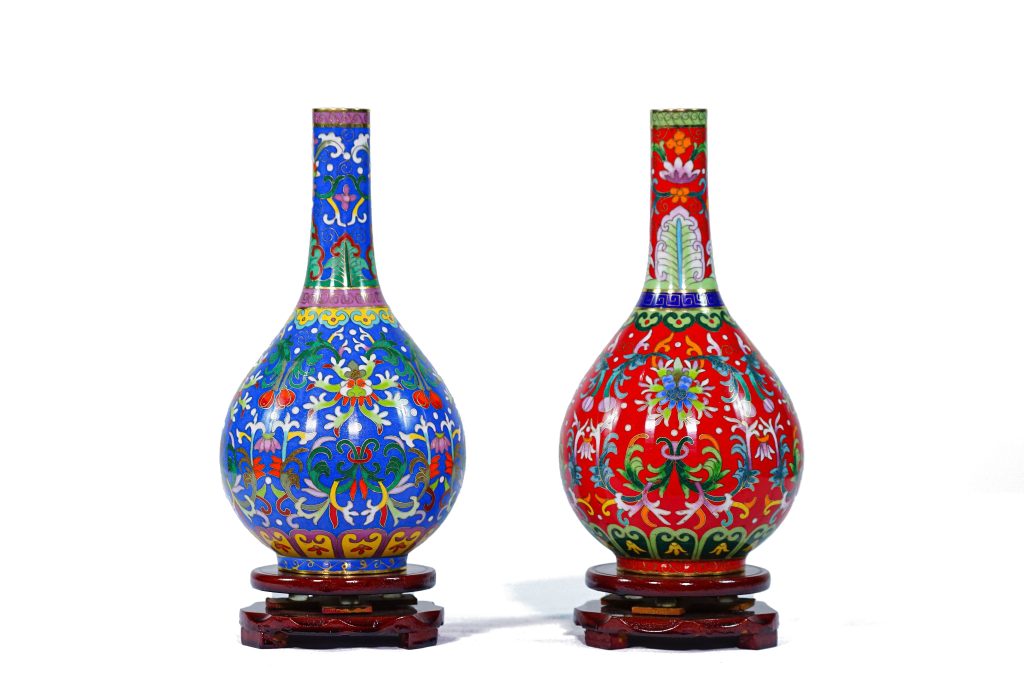 Icing on the cake | Forbidden City Enamel bottle
The enamel bottle of "icing on the cake" is a set of two pairs of enamel bottle-the Forbidden City Red and Gem Blue complement each other, intertwining the vitality and elegant and bright colors. It is based on the National Treasure of the Forbidden City's "Purple Red Earth Lottery Tao Cake Biliary Bottle" as a reference. According to the 1: 1 ratio, it reappears the Cloisonne style of the Ming and Qing dynasties, and in line with the modern development: craftsmanship, material, color, function and other aspects For innovation and upgrading, we must inherit this precious culture with the times.       
The enamel bottle of "icing on the cake" not only contains the beauty of beauty, good and good blessings but also uses the "icing on the cake" craftsmanship, which is made of three-dimensional colors on the layer of decoration, so emphasizes the emphasis on emphasizing Comparison between decorative land. The enamel bottle depicts European -style grass vines as a whole, with the Chinese banana leaf patterns, lotus petals, Ruyi patterns and back patterns of bottlenecks and feet, adding a solemn and solemn court atmosphere It's lively.       
The enamel bottle of "icing on the icing on the cake" has both east and west charm. The charming curve of the rolled grass vines has changed a thousand times in the lotus petals and banana leaves, which brings out the auspiciousness of Baiye, auspiciousness, and Fuze. Coupled with the embellishment of Ruyi's patterns and backprints, the depth metaphor for Fushou's luck. "The icing on the cake" is long neck and rounded, and the global style is soft and masculine. It reflects the flexible characteristics of Chinese traditional craftsmanship and is good at taking advantage of long-term complement.