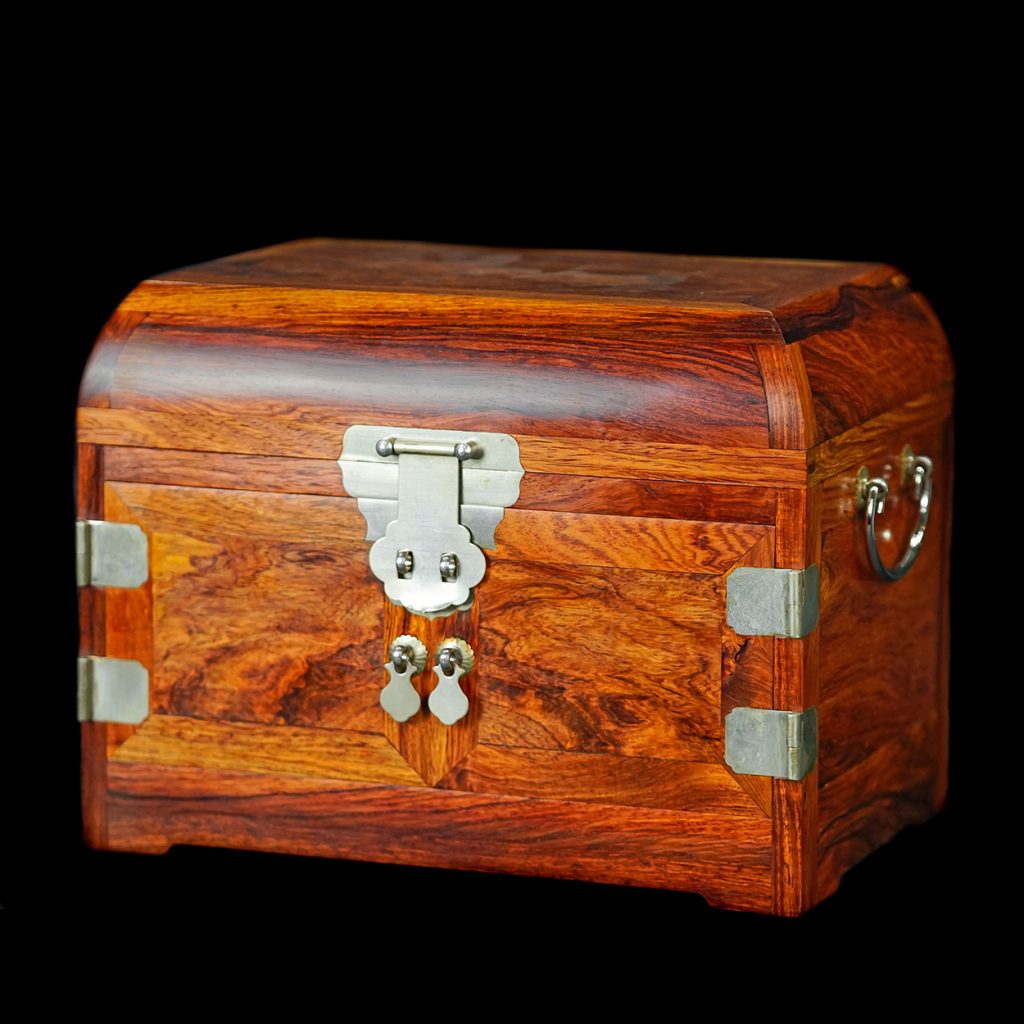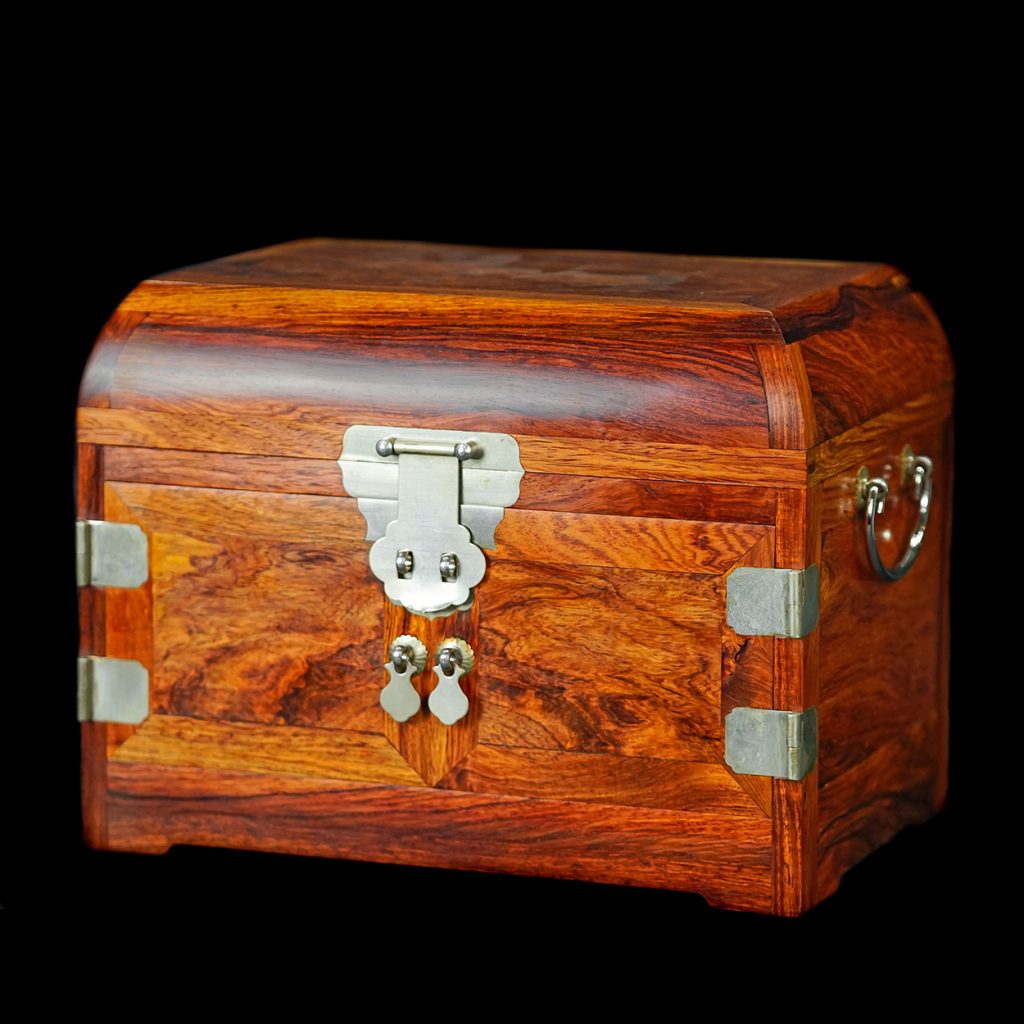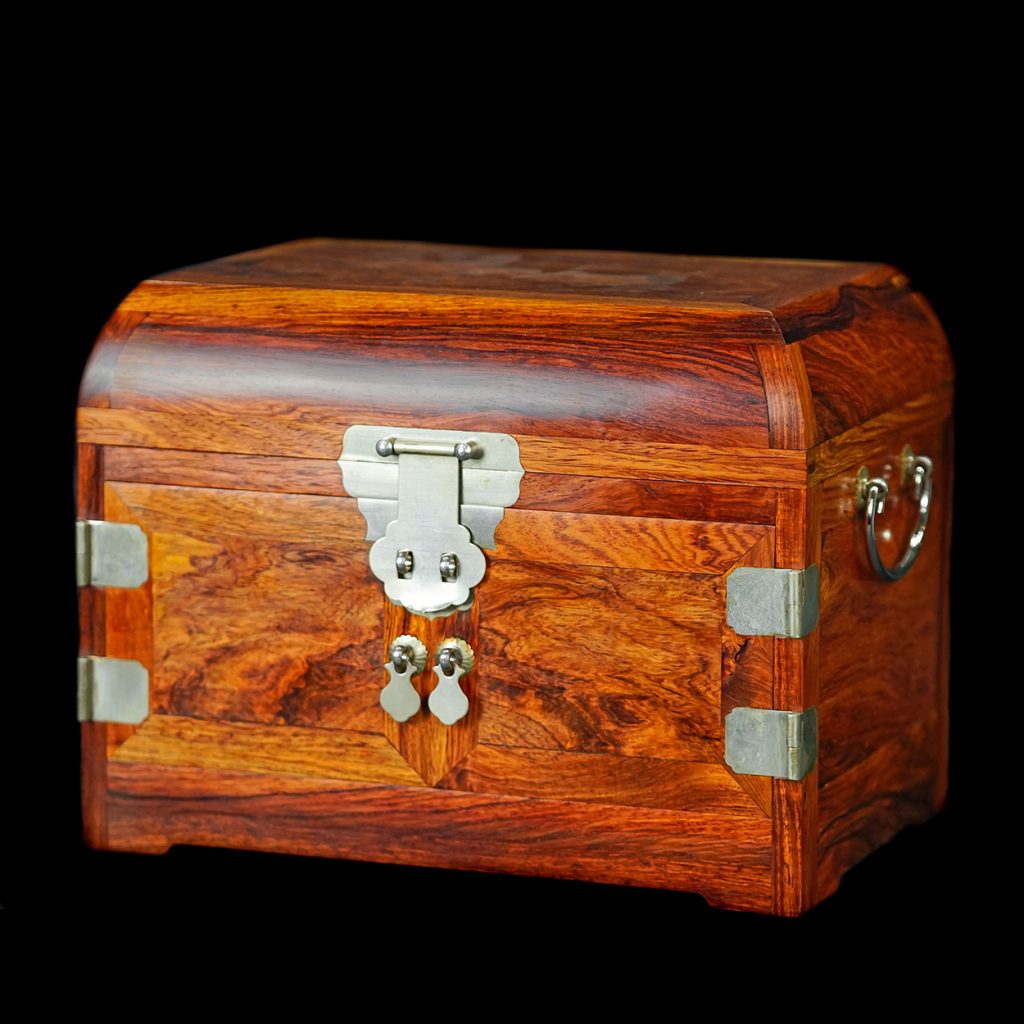 Jewelry Box · Treasure box | Rosewood
The appearance of the treasure box is beautiful, and the layers of door fans seem to be connected to ancient and modern, which makes people feel the sense of time and space.       
The inner layer is exquisitely designed with the main tenon-and-mortise structure of ancient Chinese buildings, with a variety of top jewelry boxes in the compartment. In addition, it was manufactured by the whole single board. It does not use nail and glue. The binding component makes the furniture last. This box is absolutely extraordinary.