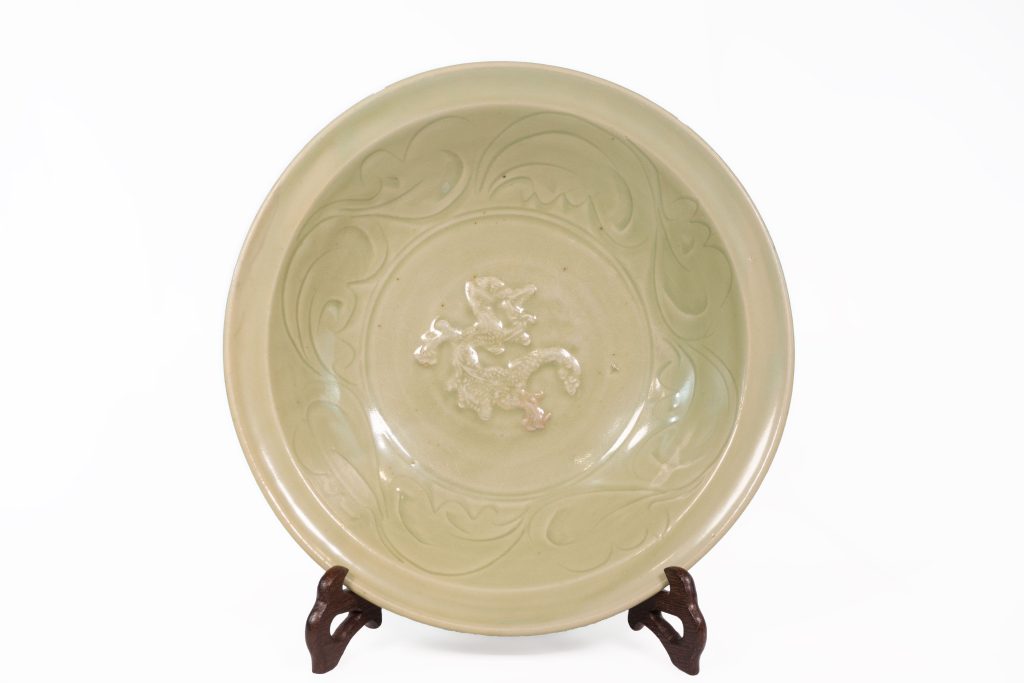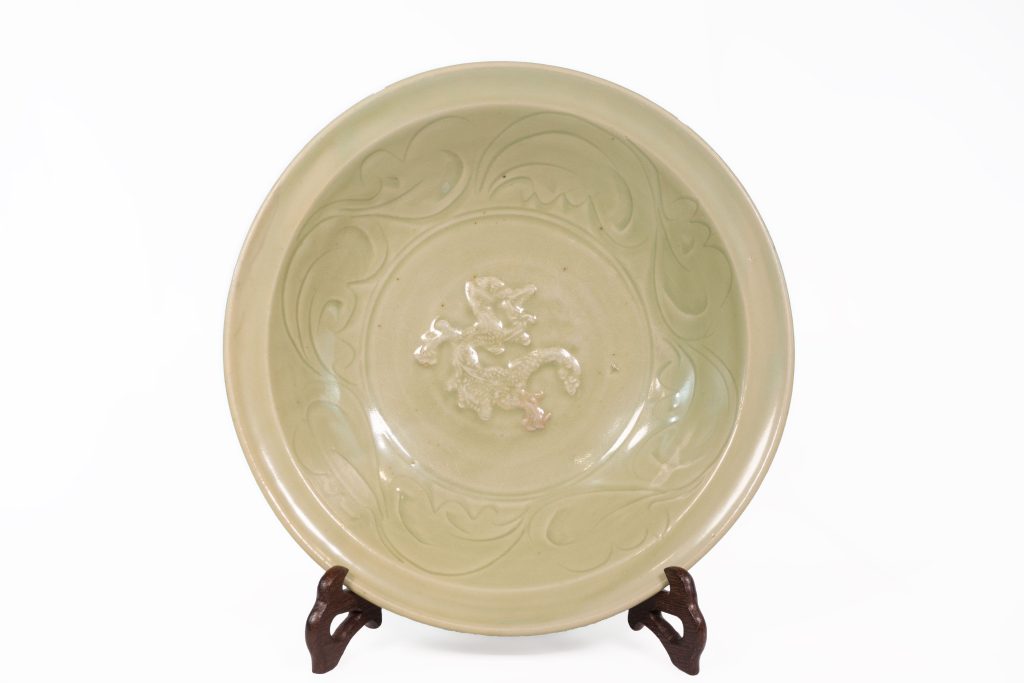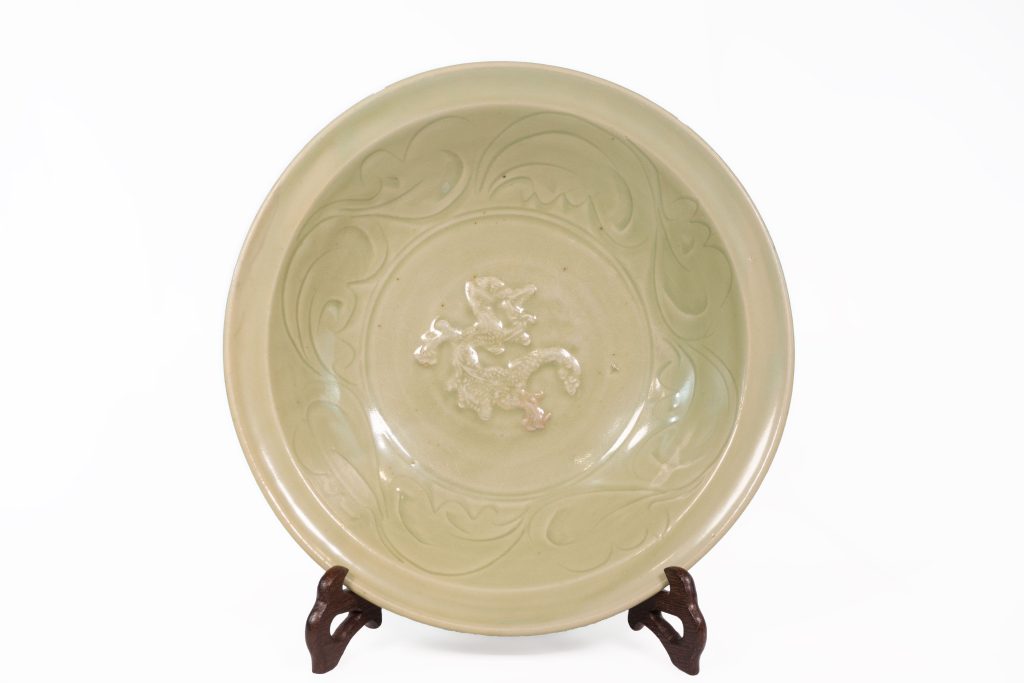 Longquan Blue Glaze Paste Flower Dragon Folding Follow the Disk
This plate is open, with a folded edge, a curved belly, a flat bottom, and a circle feet. The glaze is green and yellow, warm and restrained, and the inner wall is attached to the dragon pattern. It has the eyes of the tail green dragon and the shape of a strong body. Dragon is the spiritual totem of the Chinese, representing honor, power, achievements, and luck. There are large wrapped lotus leaf patterns around the dragon, and there are beautiful rivers and mountains and flowers. The outer wall of the plate is carved with a circle of lotus petals. The spread on the bottom of the bowl is like a lotus seat, which looks unique, auspicious and complete.
This product was originally owned by the Spanish private collector. It was auctioned on Sotheby's "Chinese Arts" on May 12, 2021, number 15. The overall product of the plate is good with slight wear and tear.