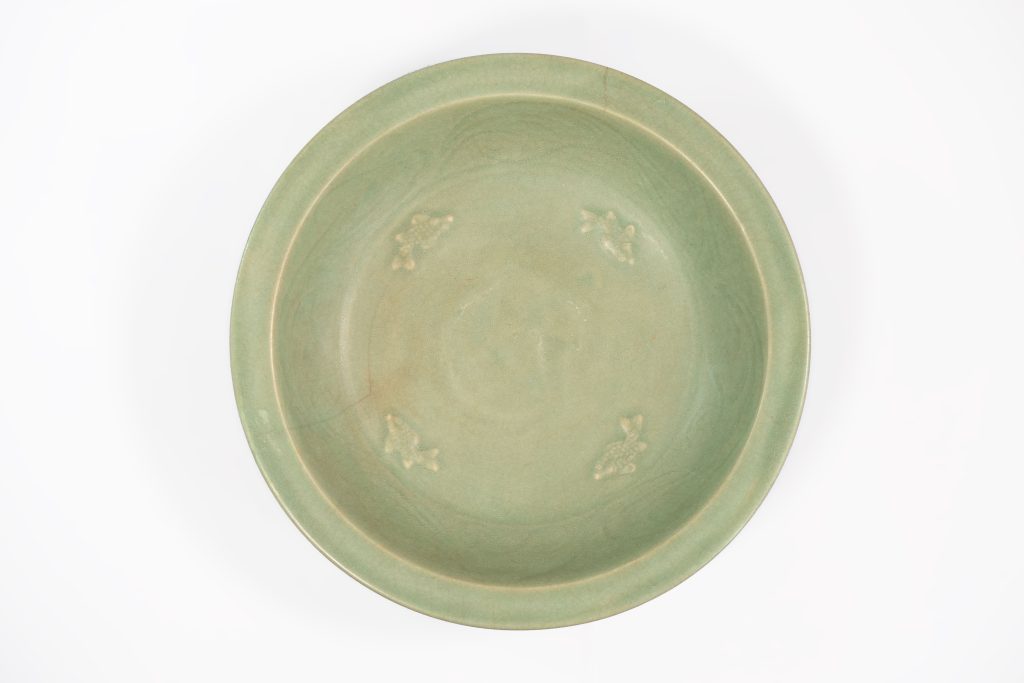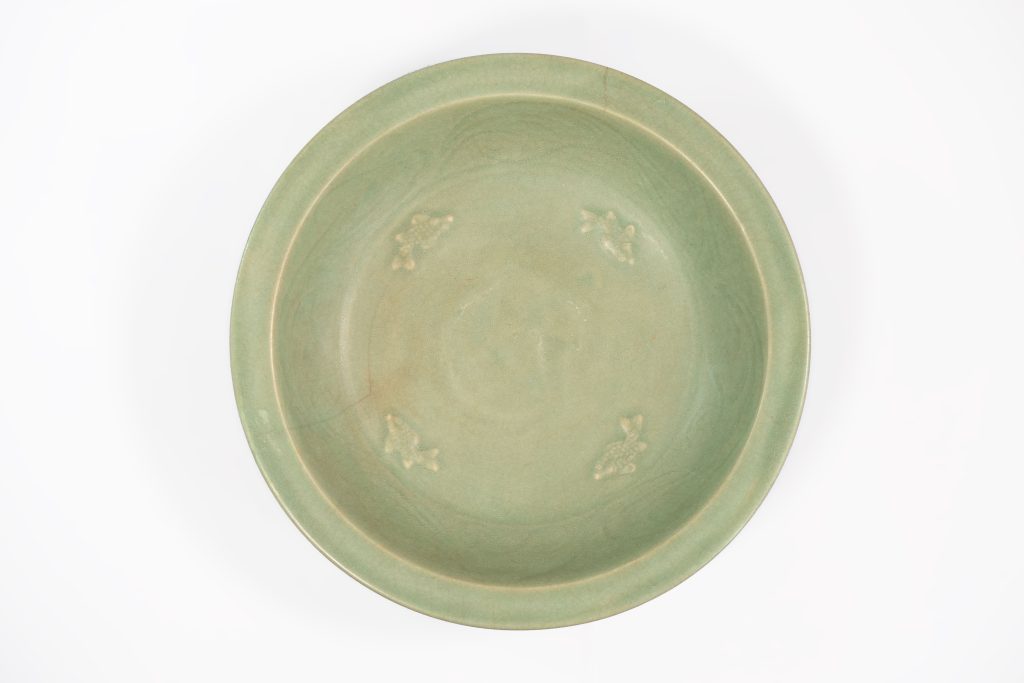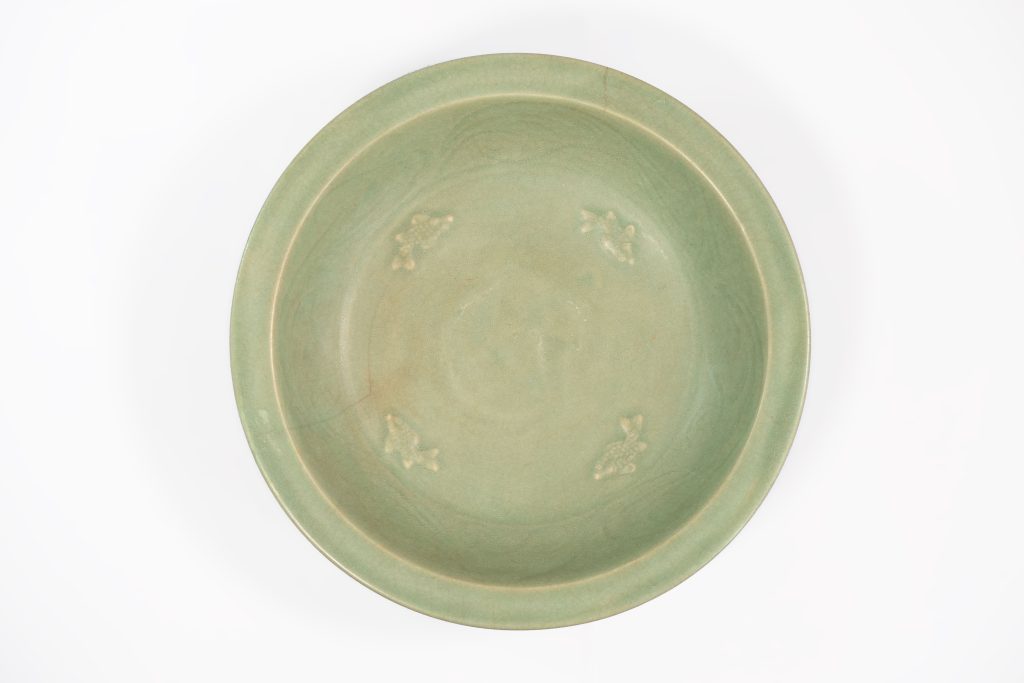 Longquan Celadon Glaze Applique Fish Pattern Folding Plate
This plate is open, with a folded edge, a curved belly, and a short circle. The overall body of the plate is light and green glaze. The literati praise its "green as emerald and warm as spring water". It is a very proud work in the early Ming Dynasty. The inner wall of the plate is decorated with fish patterns, and the four-tailed carp faces the head and tail, swimming in the plate in the same direction, and the fish scales are clearly visible in the details. There is also the rolling leaves next to the waves. Lively. The outer wall of the plate is elegant, with a lot of lotus petals with a folding part, and the lotus petals are overlapping, echoing the carp in the plate, which means prosperity in family & happiness in marriage.
This product was originally a private collection of Europe. It was auctioned on May 12, 2021, in Sotheby's "Chinese Arts". The overall product of the plate is still good. Because it is a water utensil, the glaze color has faded a little, and there is another mouth, about 3 cm, and the sloping line of the mouth, about 22 cm long, extended to the bottom of the device.