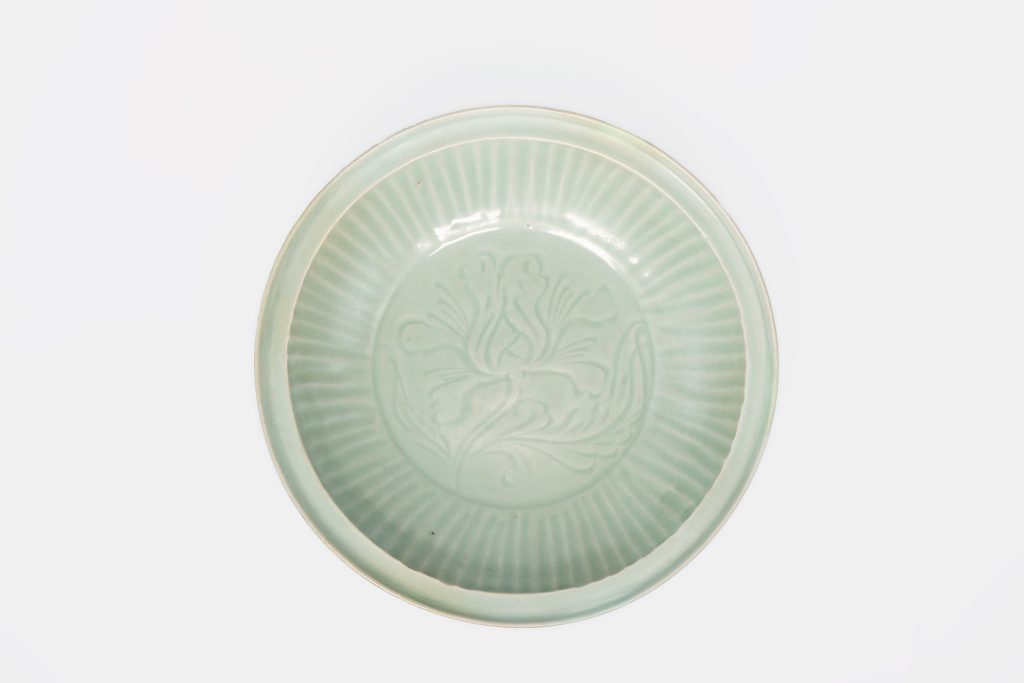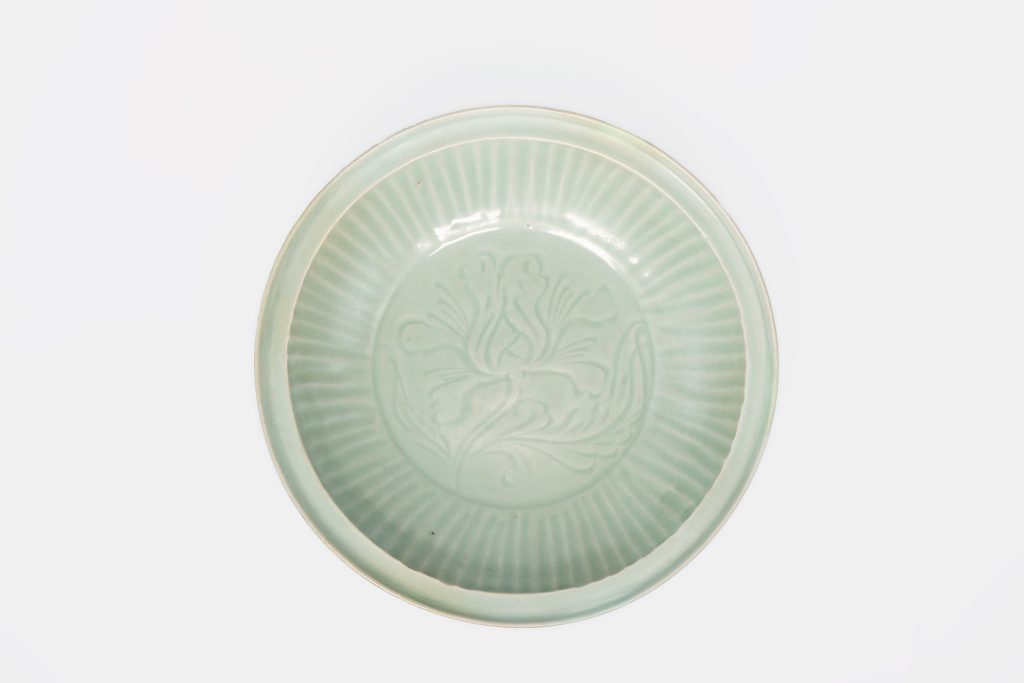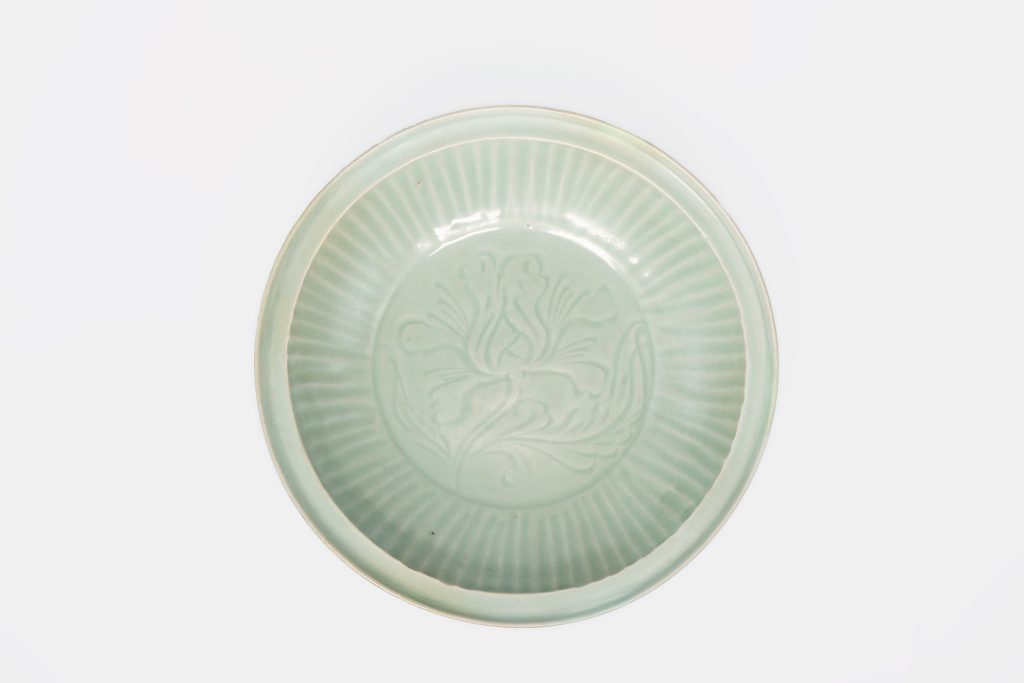 Longquan Celadon Glazed Plate with Broken Branch and Lotus Pattern
This bowl has a diamond flower mouth, a deep arc belly, and a high circle foot. It is a rare type of handed-down porcelain. The bowl of the bowl is covered with blue glaze. The belly and feet of the bowl are embossed beast patterns. The Swiss beasts flew on the waves of waves. They are smart and angry, giving people a strong and domineering sense. Finally, there is a lap of glazed in the soles of the bowl to avoid bonding when the kiln is burned. Longquan kiln is gentle and gentle, and the specifications have also been absorbed by multiple cultural elements. The type of device has always been unique and the style of the times. This bowl is rare and rare, but it is treasured.
This product was auctioned on May 26/27, 2021, Sotheby's, and number 470.