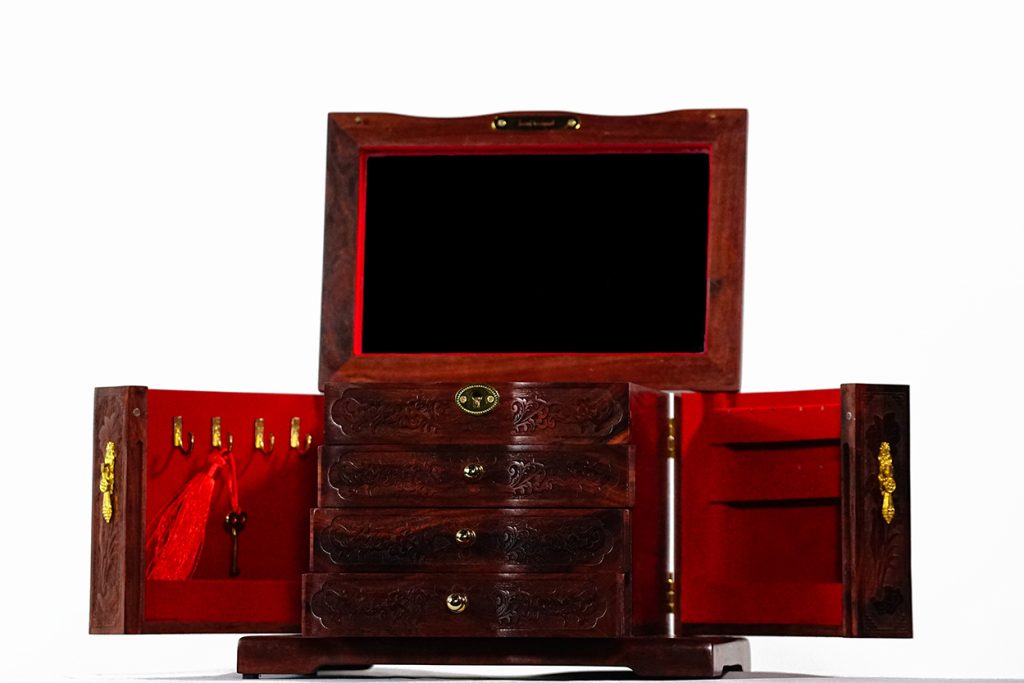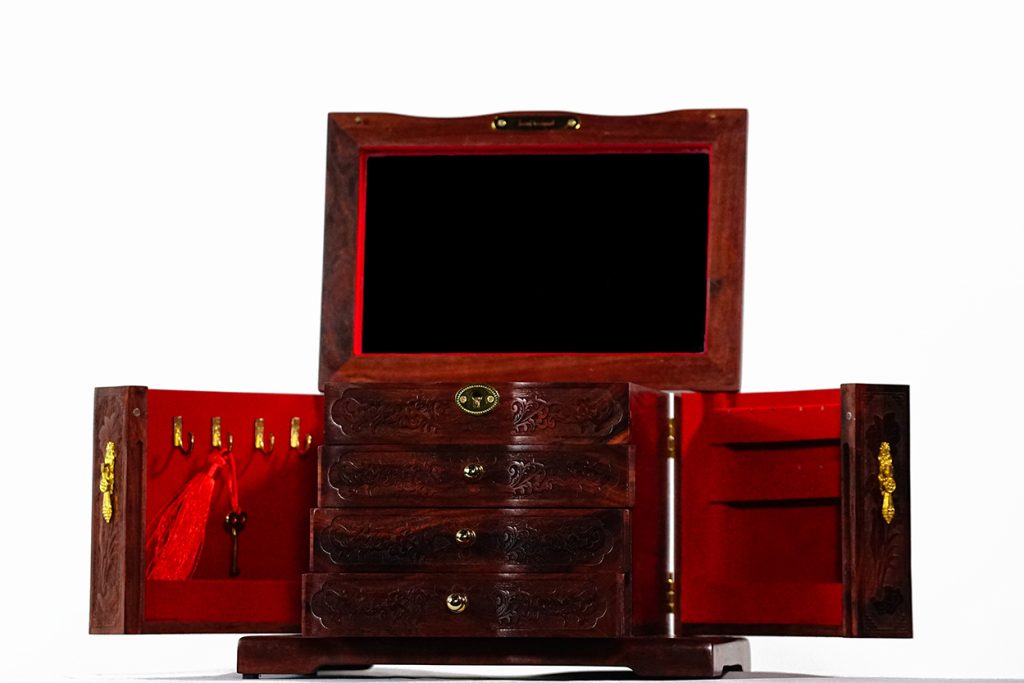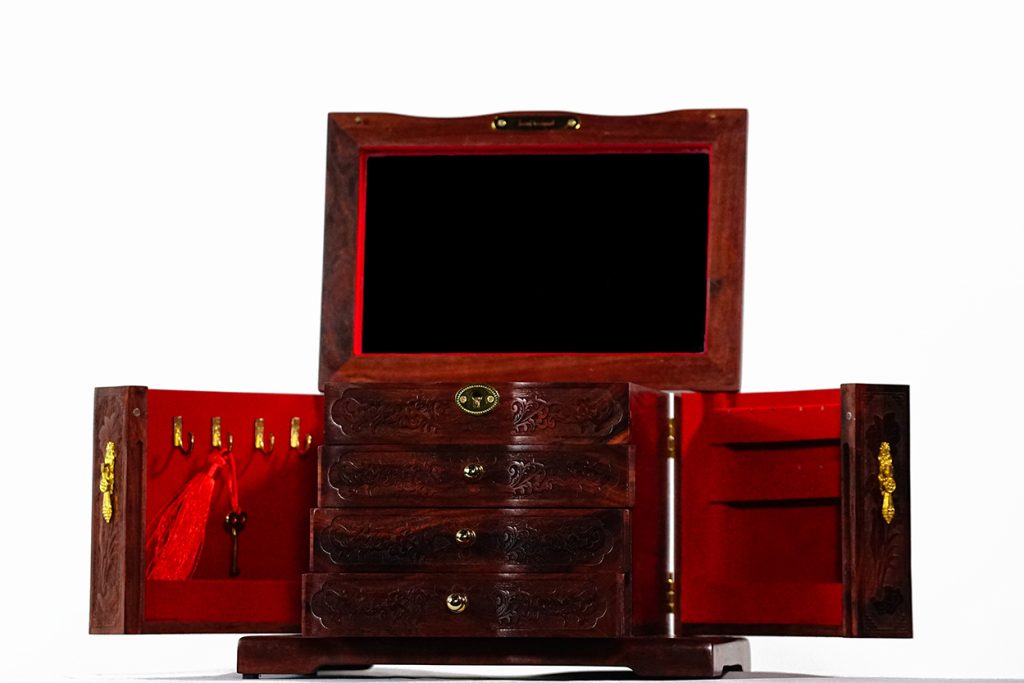 Lotus pond moonlight | Blood sandalwood
The blood sandalwood jewelry box "Lotus Pond Moonlight" is retro and elegant, and the red rosewood is shining under the reflection of the moonlight, blooming from the flower of pity. The appearance of the jewelry box is straightforward, but in fact, the tiny circle design is used to display the lines more gentle and smooth. At the same time, it is used to squeeze the arc on the surface of the drawer to outline the rolling grass pattern, so that the noble beauty of the Mahogany jumps and it is jumped. out.       
The lid of Classical jewelry box needs to be opened first before the other parts can be opened. Opening the lid reveals a beautiful mirror. There are various compartments in the box that you can place small objects such as keys, hand ropes, earrings, etc. The four layers of drawers have each shape. Watch, bracelets, and other accessories. With the "Lotus Pond Moonlight" as the theme, the beautiful scenery of the lotus leaves can be seen on the different sides.