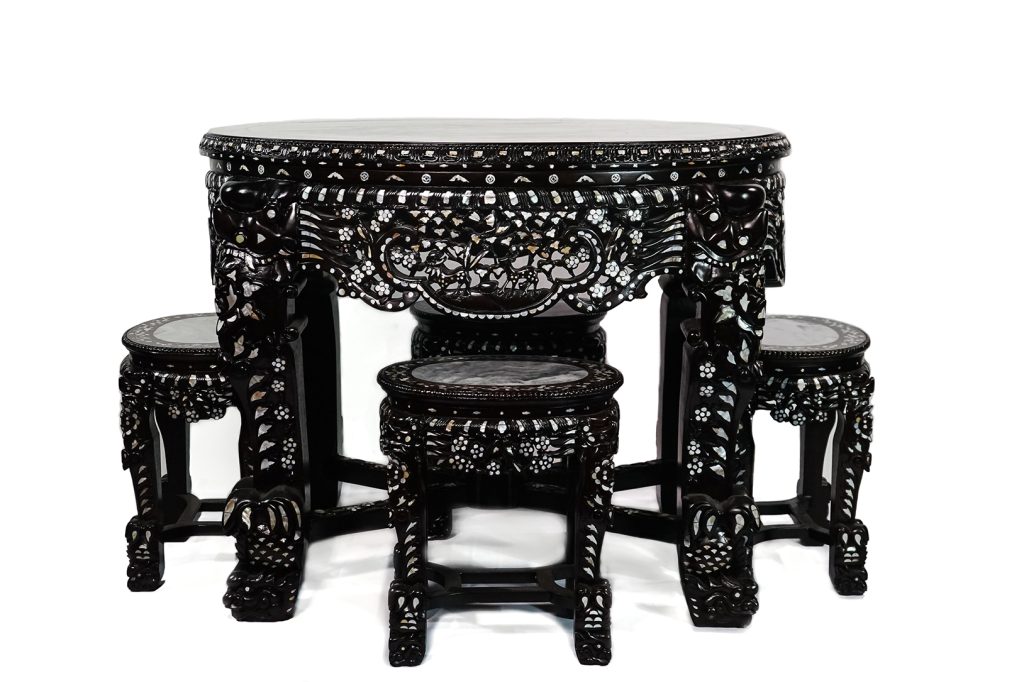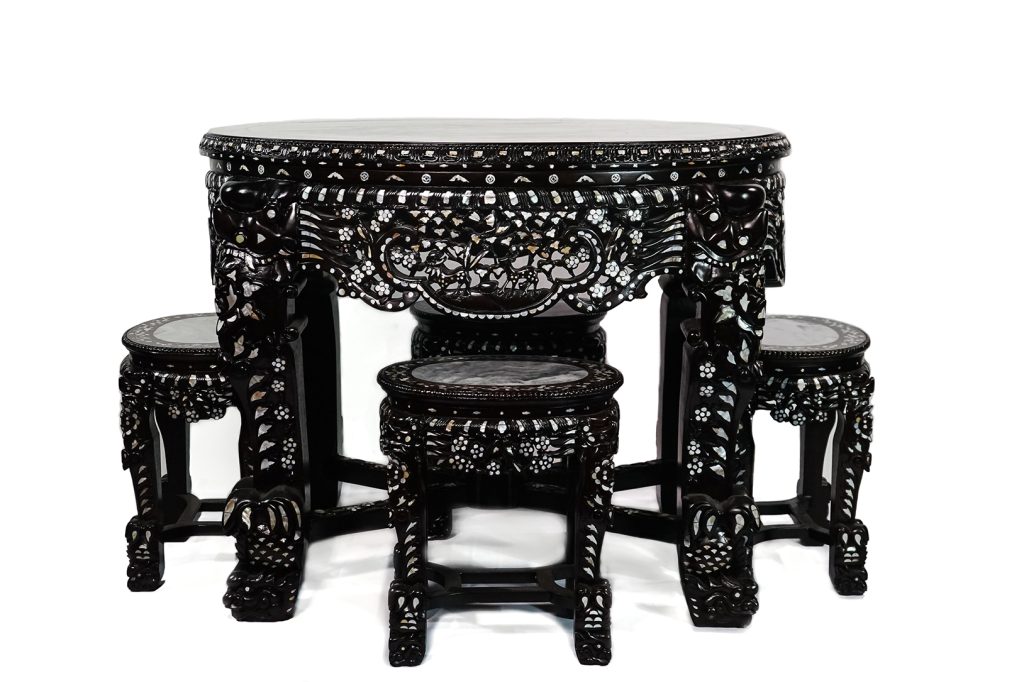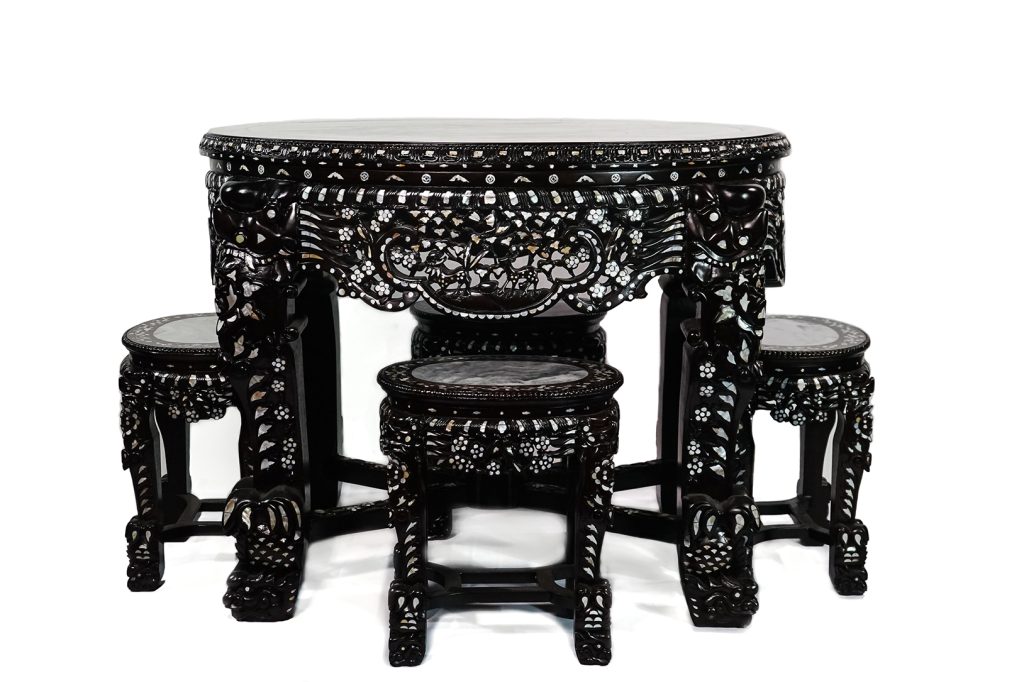 Nyonya Furniture | Middle Hall Round Table
The surface of the round table is mainly made of marble, and the outside is supplemented with auspicious patterns carved on rosewood wood, that is, there is a "unicorn head back" hidden in the branches and leaves of flowers and birds, which means that the auspicious animals look back and take good care of them. On the edge of the table, there are double layers of plum blossoms against the middle "blessing is right in front of you", and the table skirt that stretches down is flush with the lion's head, forming a wish-fulfilling pattern under the spread of the plum blossom branches and leaves. , indicating that Fu Lu is full. Finally, the four square legs of the round table are supported by "lion's head and beast feet", and the mosquito-repellent incense burner in the center at the bottom adds a tropical charm.
Rosewood inlaid shells are the most favorite type of furniture in Nyonya mansions. This goose egg-shaped round table is made of rosewood as the base, and the surrounding is covered with figures and patterns decorated with civil and military shells, showing the unique Nanyang craftsmanship. Imitation features. The whole set of the round table in the central hall has 1 table and 4 stools. The carvings and decorations of the table are dazzling, and the details of folk customs are everywhere, which is the center point that attracts the attention.