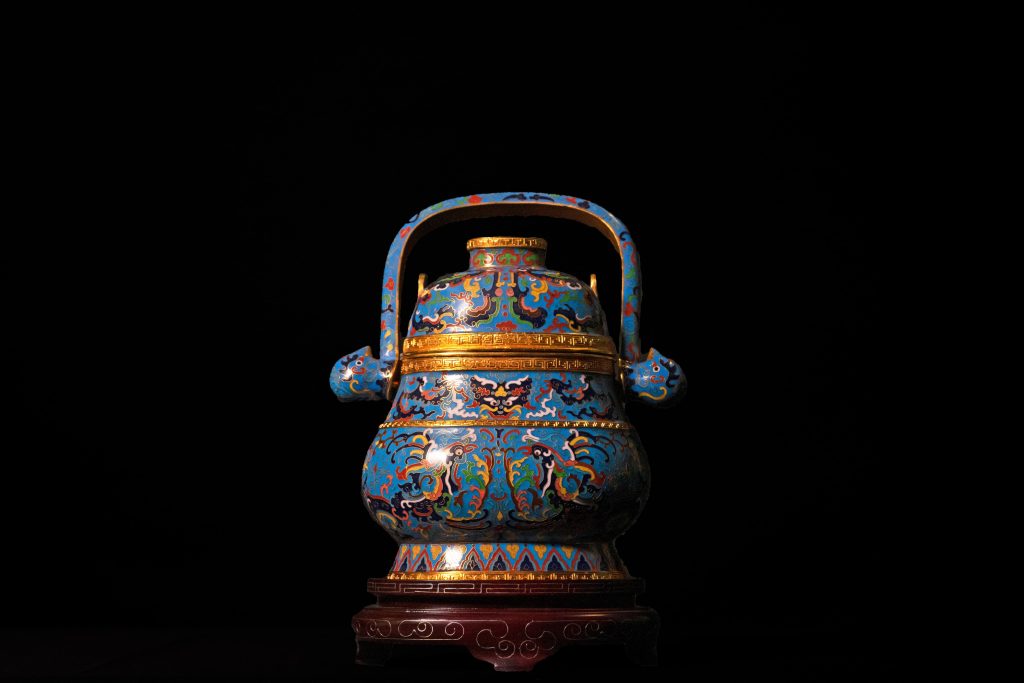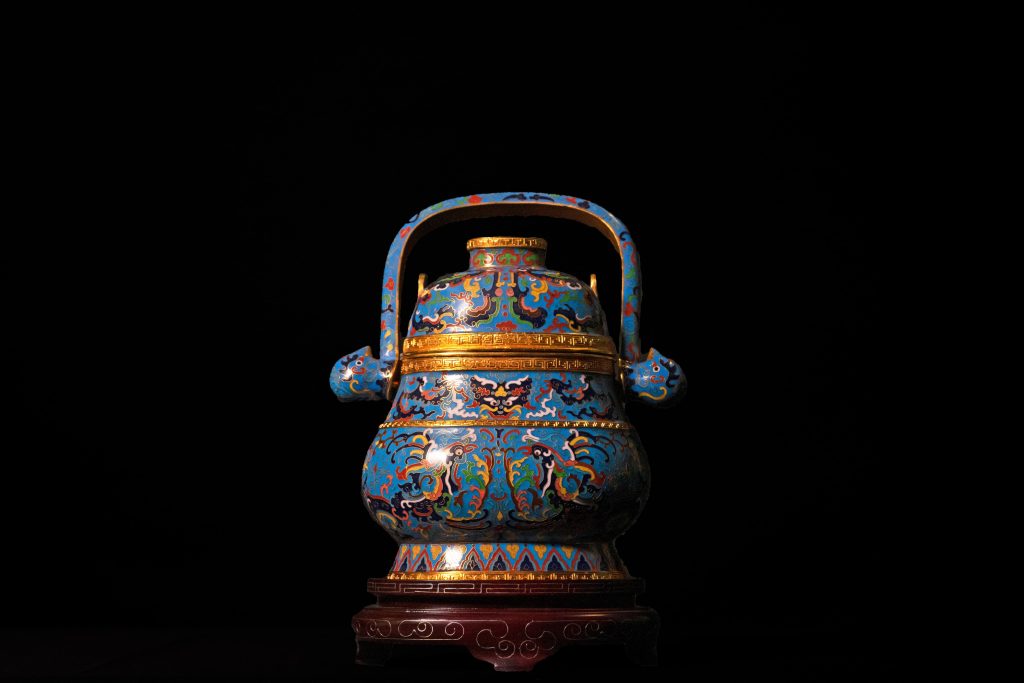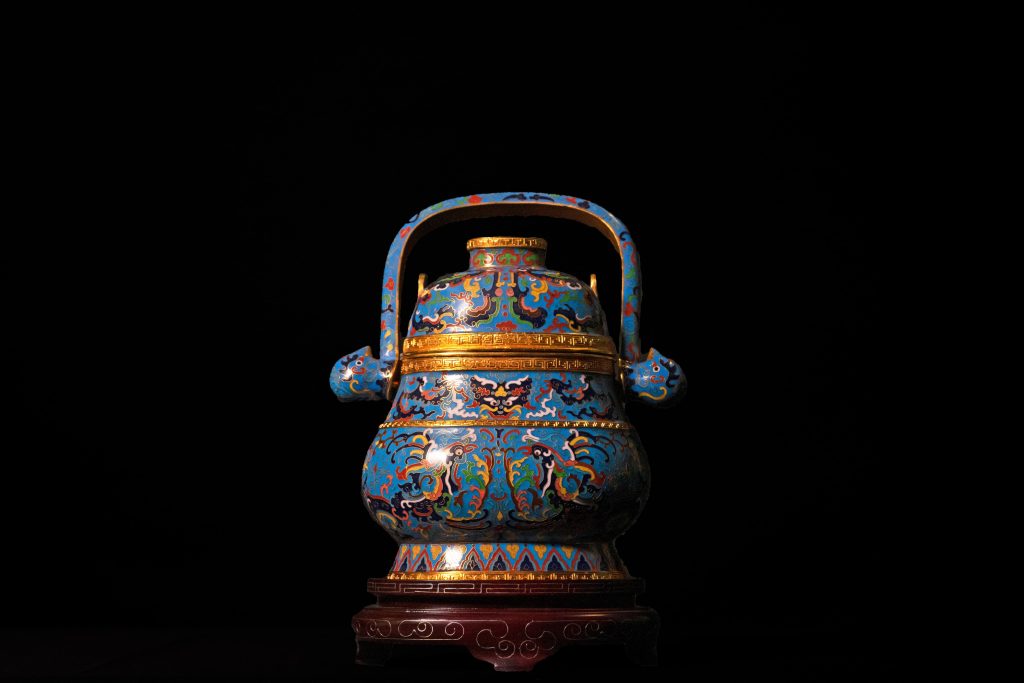 Qing Dynasty ・ Beast Facial Liang Liang 兽 | "Six Treasures of Cloisonne in the Forbidden City" series
The beast-faced pattern was a fold of the Qianlong court in the middle of the Qing Dynasty. It is a part of the wine culture in the Shang and Zhou dynasties and used during special events. Most of the appearance is round and oval, with ring feet at the bottom and beams on the top.
The shape of the animal-faced lift beam is wide at the top, with a square and round hood with a flat and round belly, and is decorated with a crested lift beam and outer circle feet. The overall appearance is retro and exquisite. Several auspicious animal patterns are drawn with enamel glaze around the liangyu, and four Chilong patterns are engraved on the cover part, and then bounded by a copper gilded fringe belt to distinguish the cover from the body, the neck and the abdomen of the body. Then, the neck is decorated with flying phoenixes on the left and right with the central animal face, and the abdomen is decorated with two phoenixes flying towards each other.