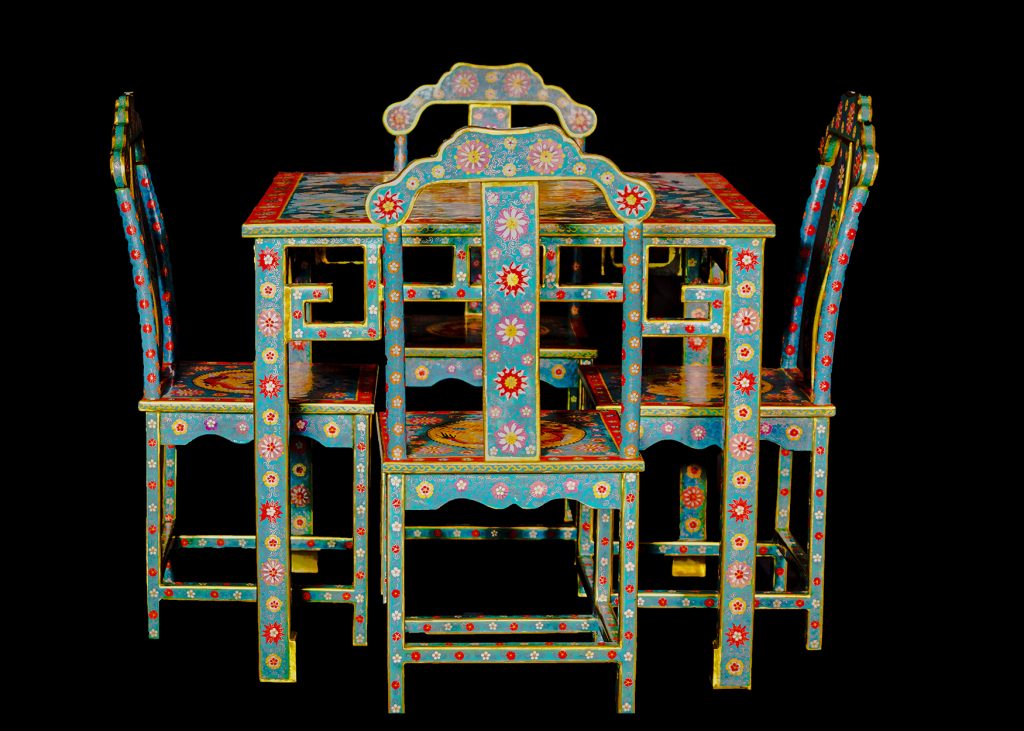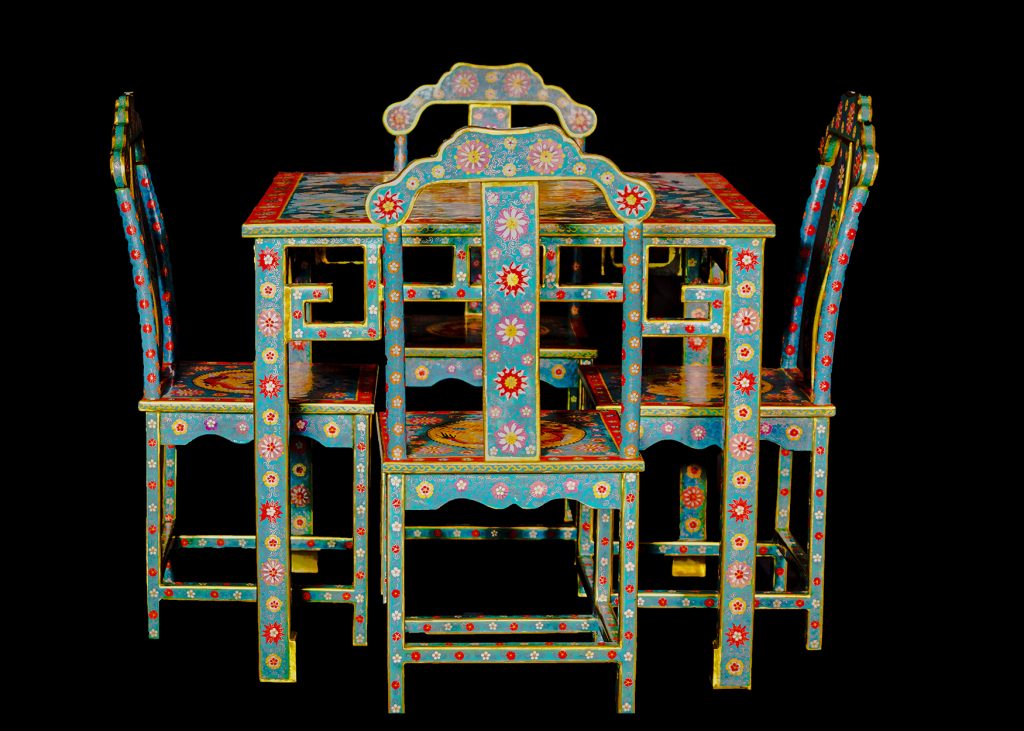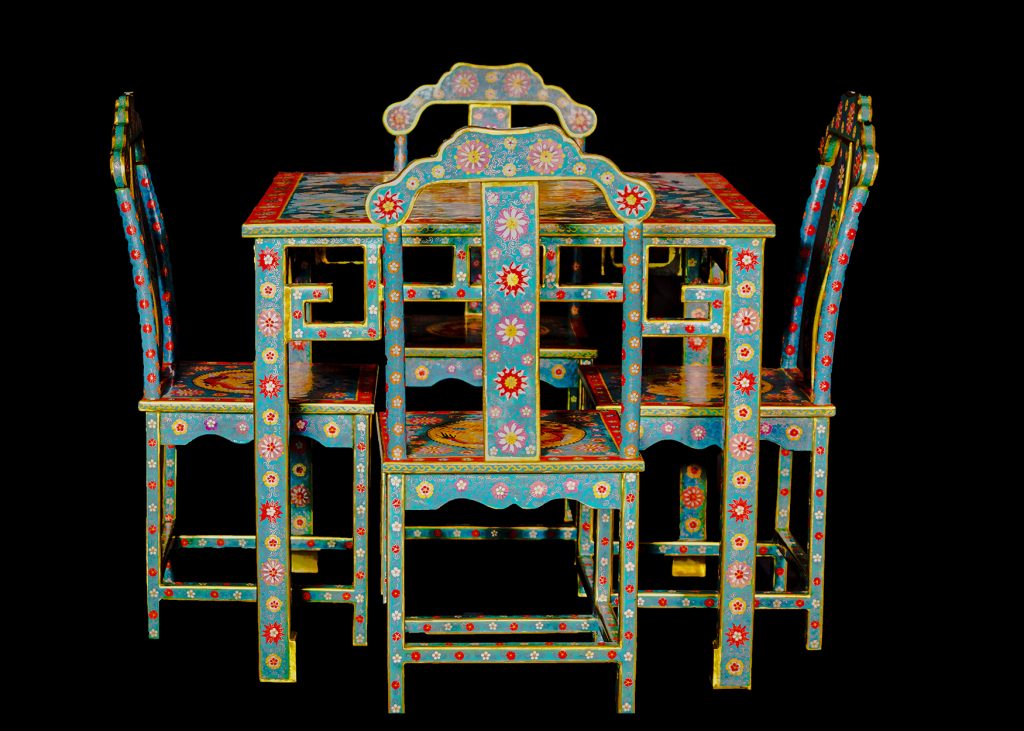 "Cloisonne Sifang Table" is the royal family furniture, a full set of four chairs, and the overall application of the copper tire enamel process of the emperor's unique copper tire enamel technology.       
Jingtai Blue Table has a square straight foot and connects with auspicious lines. It is called the "Sifang Returning Table", which means that the Royal Fortune is stretched. In terms of decoration, the tables and wipes are dotted with various colorful patterns, while the desktop mainly presents the five-square cloud dragon. The Zhenglong is placed in the middle. There are dragons stationed in the corners of the square to show the mighty mightyness of the emperor.       
There are four Cloisonne blue chairs. It is Ruyi Yuntou straight foot leaning chair. It is covered with silk flower patterns. Essence, In addition, the front of the chair backplane is also very thoughtful. Between flowers and flowers, the bats, money patterns, and Pisces pattern are described in turn, and they are blessed to the eyes and Jinyu Mantang.       
The "Cloisonne Sifang Table" is a full set of four chairs, and its desktop is engraved with the five-square Yunlong. If the four chairs are described by the dragon, there are a total of Kowloon, which synthesize the number of Ninth Five-Year Supreme. Besides, looking at the whole, you can find that the east, west, south, southeast, southwest, northwest, and northeast of the entire furniture can be found. There are Xianglong in the middle of the furniture. The most noble existence.