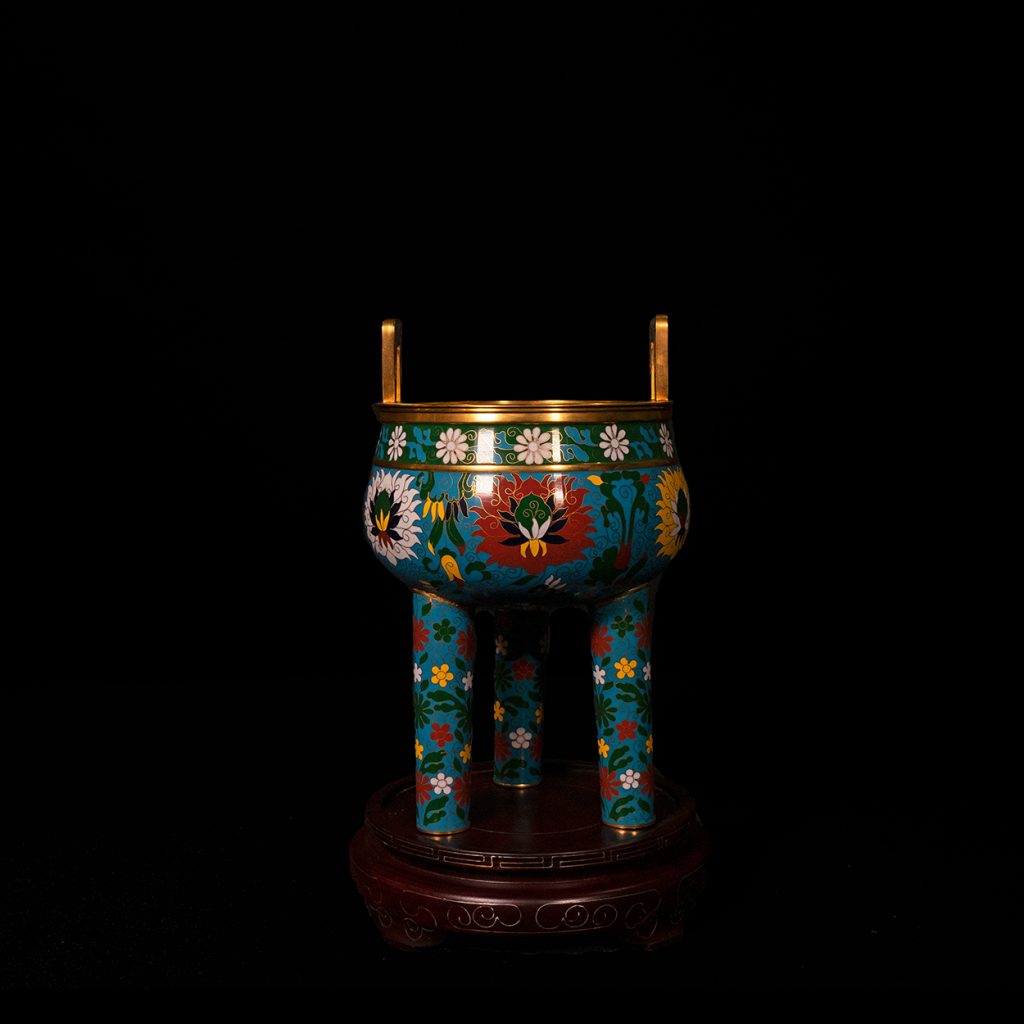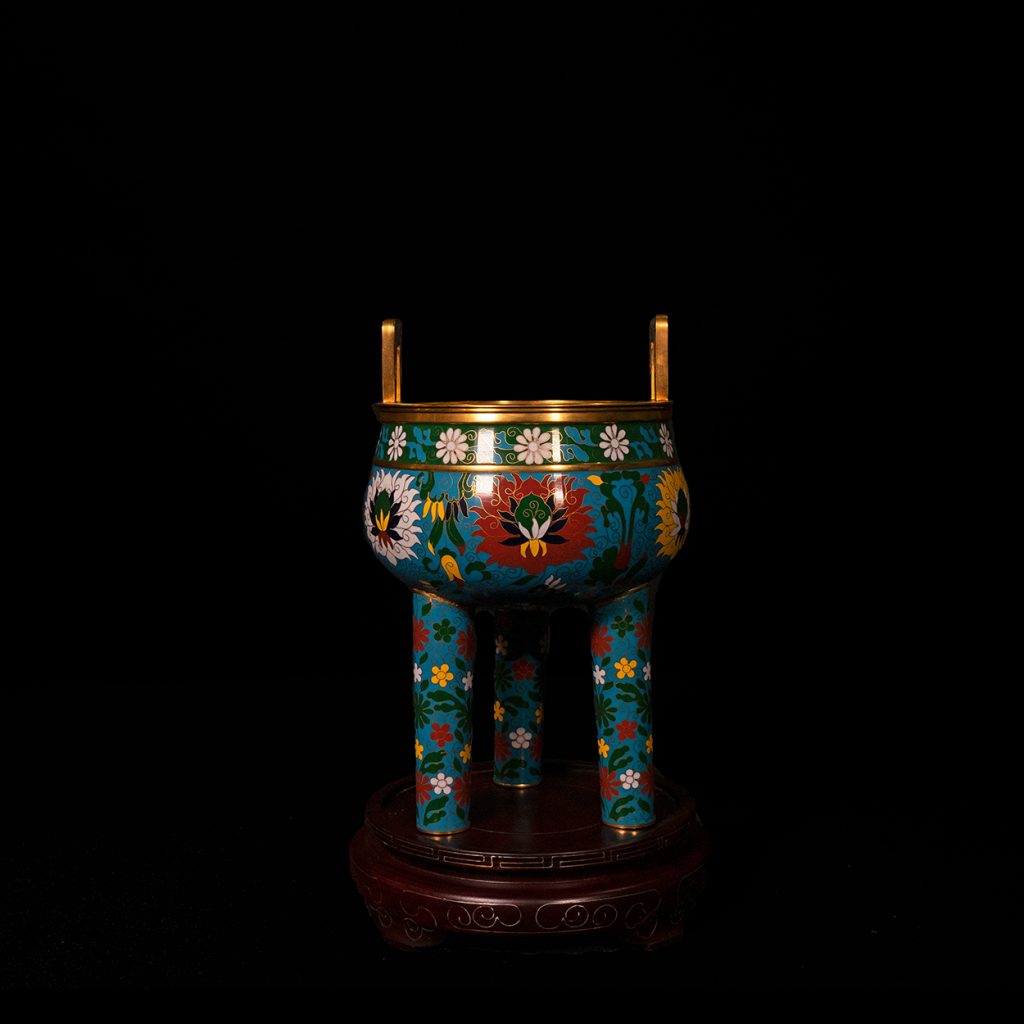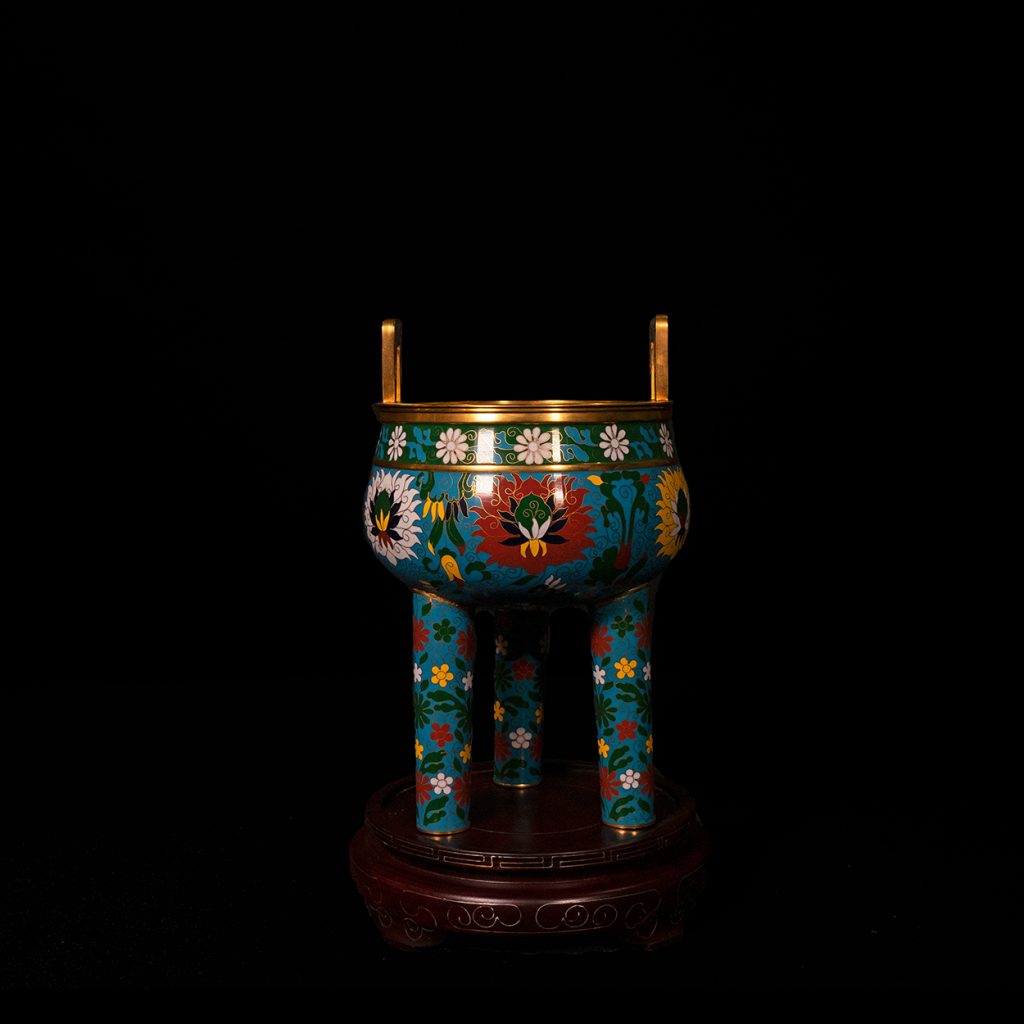 Yuan Dynasty | Ding Furnace | "Six Treasures of Cloisonne in the Forbidden City" series
The ding-style furnace with entwined branches and lotus pattern is the earliest cloisonne collection in existence. According to experts from the Palace Museum, the overall shape of this tripod furnace is simple and regular, the lines are smooth and atmospheric, and the color is bright and warm.
Ding-style incense burner is a sacrificial incense burner, which has a variety of uses. It can be used for activities such as smoking clothes, worshipping Buddha, and it can also be placed as an indoor display. It has always appeared in royal places. The ding-style furnace with tangled branches and lotus pattern originally belonged to the old collection of the Qing Dynasty. The furnace body is round and has a bulging belly.
The carcass of the furnace is gilded with copper, surrounded by a gold circle on the belly. The upper part is decorated with green enamel and 12 white chrysanthemums; the lower part is decorated with blue enamel and 6 lotus flowers with different colors. The double-eared and three-legged parts are full of colorful chrysanthemums on a blue enamel background. These flowers are wrapped around the branches and leaves, attached to the buds, and surround the furnace body, which means colorful and endless life.